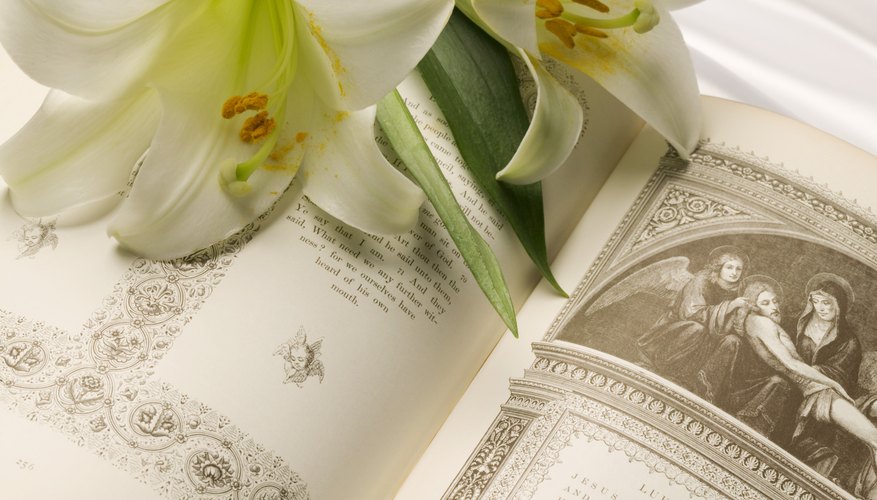 Jupiterimages/liquidlibrary/Getty Images
The Easter season coincides with the beginning of spring, a time of renewal and rebirth. Spring-blooming flowers sing of hope from homes, gardens and church altars and carry special religious meaning at that time of year for those who celebrate rebirth through Christ's resurrection.
Lily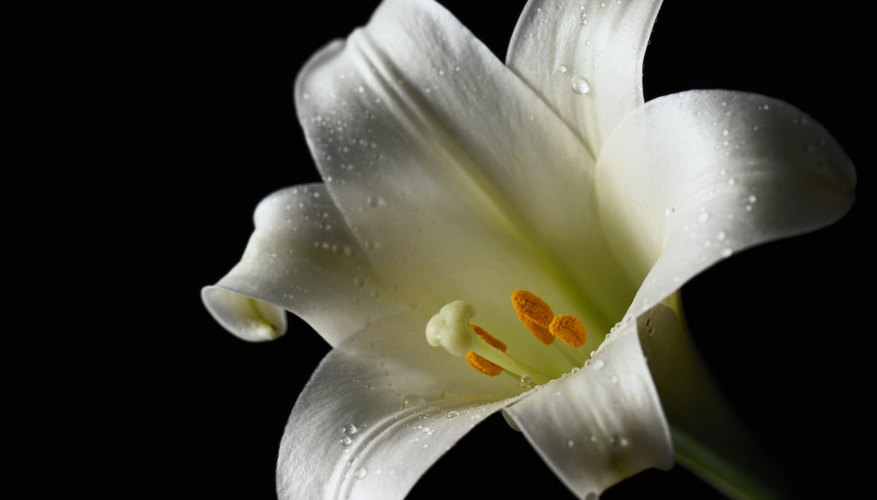 Photodisc/Photodisc/Getty Images
Before fully opening, lilies assume a trumpet shape. This shape represents God the Father calling his Son Jesus home, which is a great source of joy for Christians. The choice of white lilies indicates purity and freedom from sin through Jesus' death on the cross. Legend holds that lilies grew wherever Jesus' tears fell, offering hope to believers.
Daffodil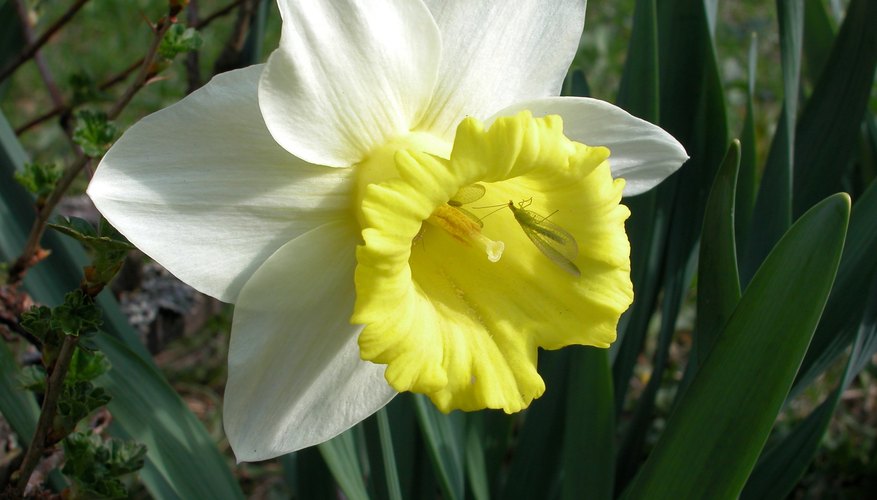 Jupiterimages/Photos.com/Getty Images
The belief in eternal life is symbolized by the daffodil, or narcissus, another flower that blooms in early spring during the Easter season. Daffodils are perennials, or flowers that return each year, and Christian legend holds that daffodils bloomed profusely during the time of Christ's resurrection.
Tulip
John Foxx/Stockbyte/Getty Images
The very regal tulip is significant during Easter as a symbol of the love Jesus gave to the world. Its cup-shaped blossoms also symbolize rebirth as they are among the first flowers to provide the colors of a new spring.
Resources