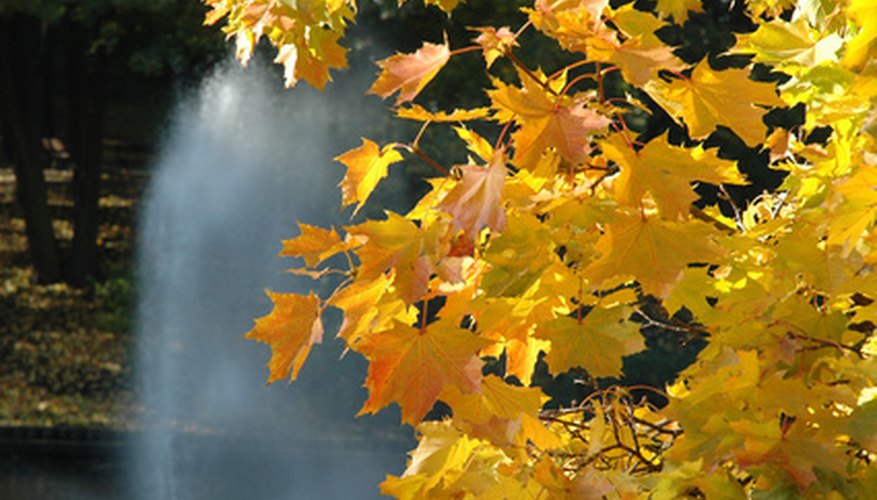 There are hundreds of maple tree species in the world, but only 13 species of the tree are native to America. Maple trees are easy to identify during spring, summer and fall when you can see their palmate (or palm shaped) leaves or their "helicopter" winged seeds. The only clue left during the tree's dormant winter is its bark.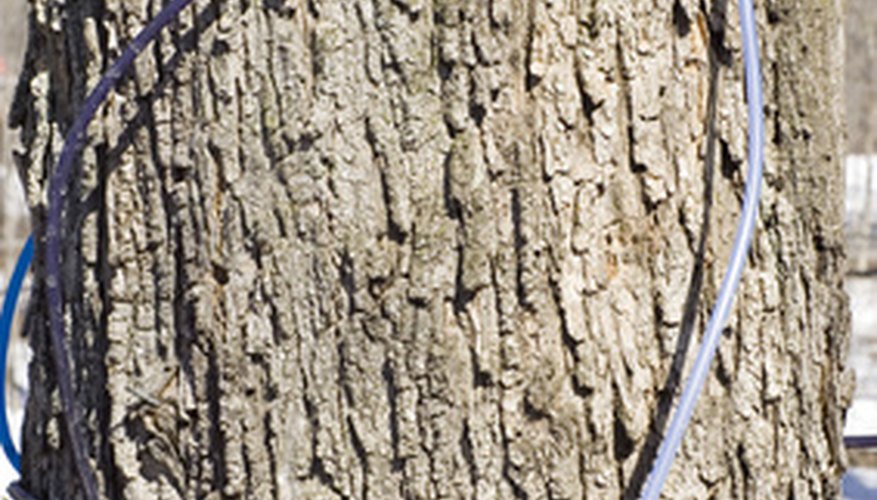 Identify a sugar maple by its smooth, gray bark. Older trees have no particular pattern but will have some longer, irregular vertical plates at the top of the tree with edges that curl out vertically.
Identify a black maple by its smooth, gray bark that looks similar to a sugar maple but has a darker color and deeper grove in the bark.
Identify a silver maple by its extremely smooth bark on younger trees. The bark begins to form scaly plates that pop free of the tree trunk at either end.
Identify a red maple by the smooth, light gray bark on young trees that develops into gray or black ridges with narrow scaly plates.
Identify the boxelder, also known as the maple ash, by its smooth, gray bark on younger trees that turns into brown narrow interlacing ridges and shallow furrows as it matures.