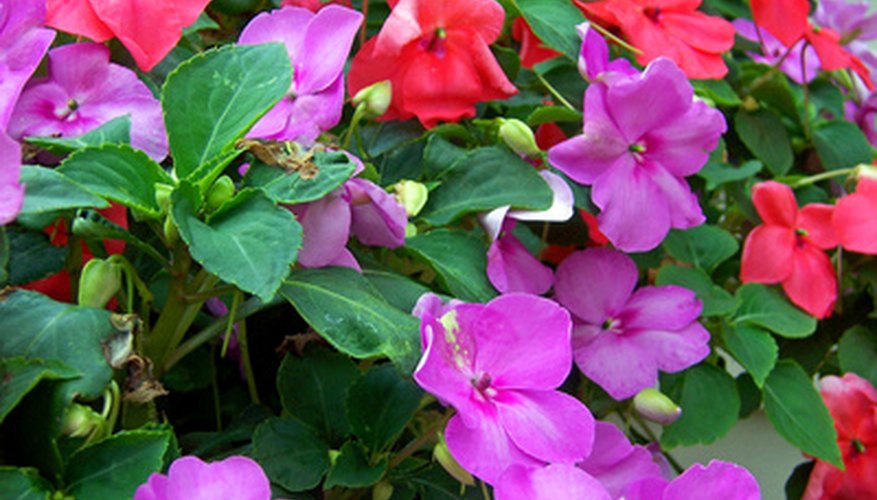 Perhaps you've inherited a yard mid-summer and you're wondering what plants are growing in the flowerbeds. Long-lived perennials come back year after year and often reach heights of 3 feet. Annuals die every year and must be replaced in temperate climates. Gardeners use them to fill holes in perennial beds and for cheery container plants. Annuals are inexpensive and grow quickly. Most bloom all summer. Because they're not permanent, they're a good choice for beginners. If you don't like one, don't worry. It will be gone at the end of the summer.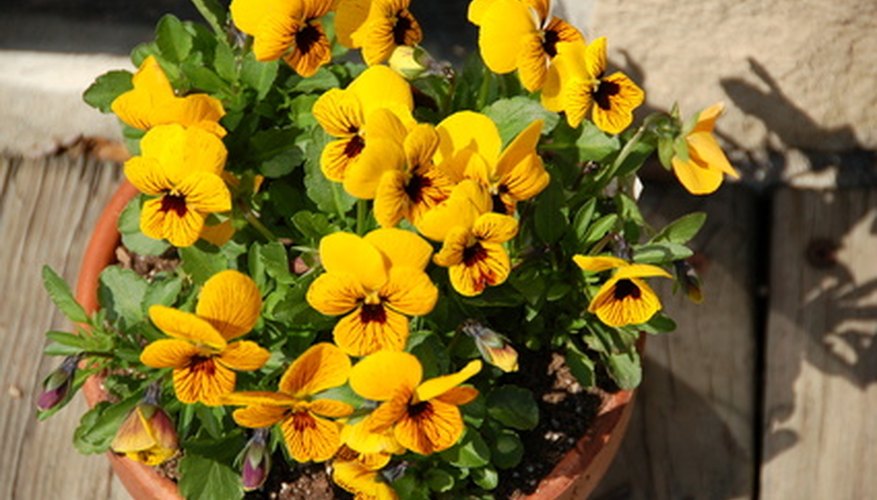 Consider where the annuals are planted. Many annuals thrive in full sun, but if your flowers are planted in the shade, they are probably impatiens, coleus, pansies or wax begonias.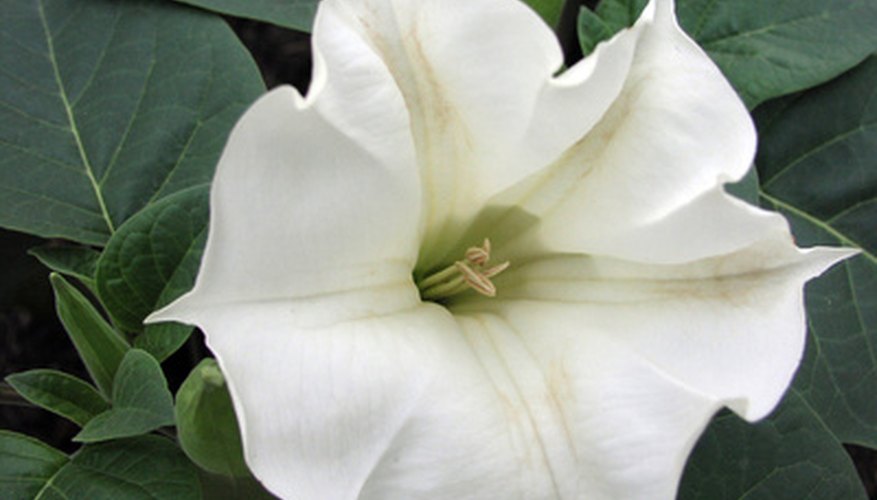 Examine the plant's growth pattern and leaf shape. Some annuals such as salvia, snapdragon, larkspur and stock grow on single stems with spear-like stalks of blooms. Nasturtium and geranium have rounded leaves. Moon flowers and morning glories have large saucer-like blooms and twine vigorously.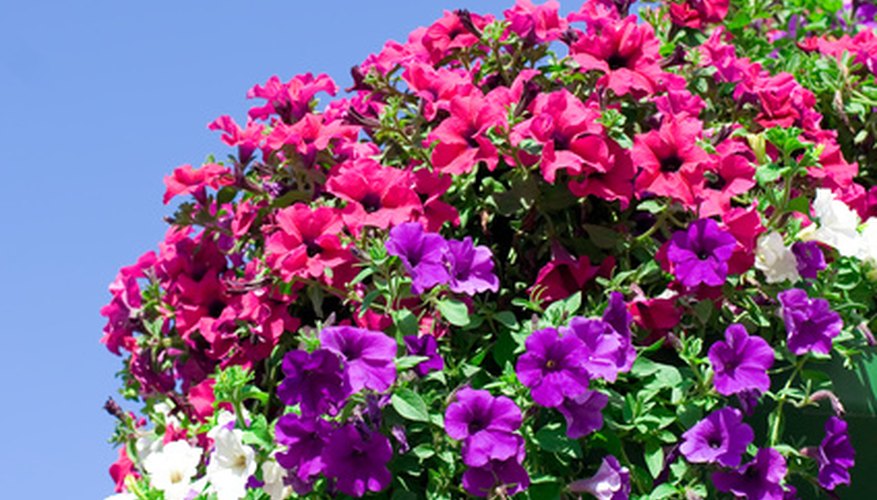 Smell the flowers. Marigolds have a spicy, pungent smell. Petunias have a sweet smell that is more prominent in the evening.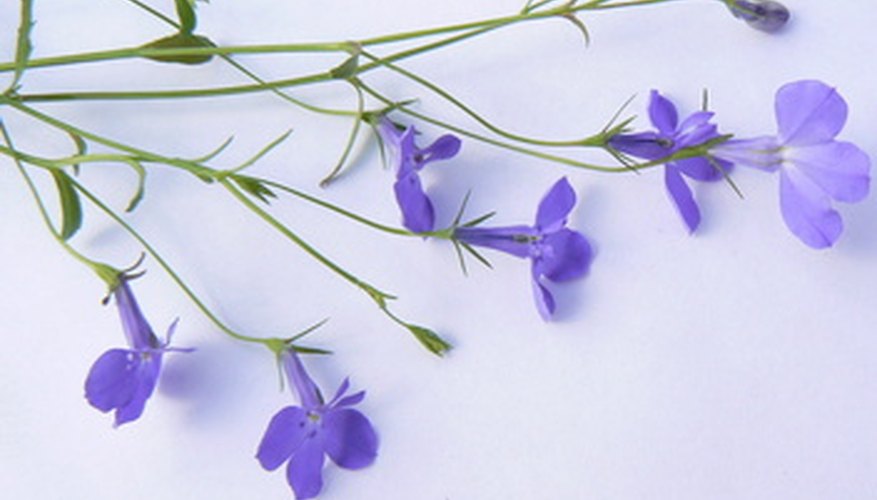 Inspect the blooms. Some annuals such as cosmos, calendula, cornflower and zinnias produce single flowers with several layers of petals on one stem. Lantana, lobelia and alyssum produce smaller, clustered flowers.