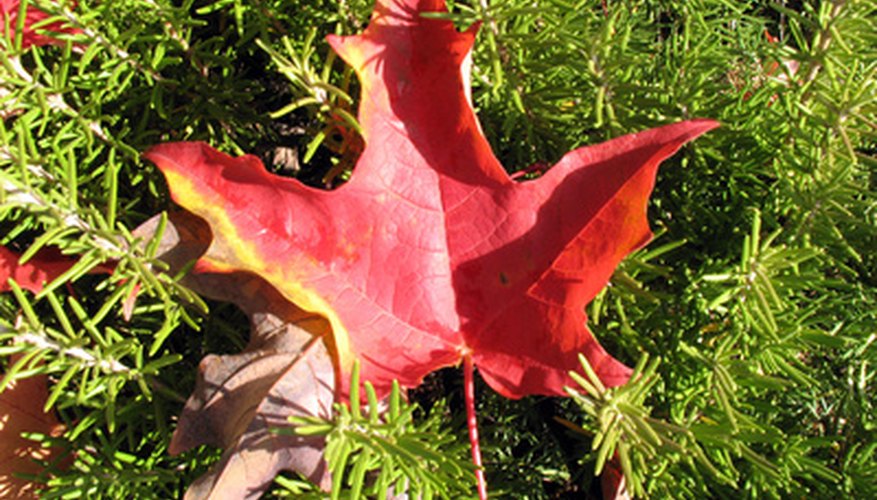 Yard work can be a time-consuming and futile task on large tracts of land, as the grass continues to grow and the leaves keep falling. On top of that, the tools and machinery required to make the job easier can be expensive. Using a little ingenuity and some recycled materials, however, you can transform a riding lawnmower to a high-powered lawn leaf vacuum at a fraction of the cost.
Building the Lawn Leaf Vacuum
Assemble pieces of the fan unit by first drilling a hole for an axle in the center of a square slab of steel, which will be used as the back plate. Cut out four equal five-sided steel pieces, each with mirroring angled edges, to act as the fan blades. Ground them to attain uniformity, if needed. Tack the back plate to the axle, and then weld the fan blades to the axle, as well as the back plate.
Construct the outer fan housing with a long strip of flat stock circled around the fan blades, leaving an opening for the outlet of collected grass and leaves. To mold the circular shape by hand, carefully bend the flat stock at regular intervals until it fits snugly around the fan blades. Securely weld the housing to the back plate.
Weld a cover for the fan unit, following the current shape and form, and bolt the finished product onto a metal pedestal. Begin installation of the engine by welding the pulley and shaft coupler, and placing them on the axle from the fan unit. Wrap the fan belt of the engine onto the pulley. As previously done with the fan unit, bolt the engine in place on the pedestal.
Using angle iron supports, weld the metal pedestal housing the fan unit and engine onto the railing at the front end of the metal trailer. Make necessary cuts on the pedestal base to fit. Weld an extended ceiling of expanded metal for collection cover. Make sure the trailer comes with a tailgate for easy disposal.
Install flex tubing to fit from the lawnmower blade shaft and into the fan unit. Eight inches should be ample room to cover the shredded material, but take good measurements for the length to sufficiently reach the fan unit.
Things You Will Need
Small gas engine (5-8HP)

Metal trailer

Hammer

Drill

Metal scraps

Welding torch

Welding experience

Pulleys

Flex tubing

Bolts

Axle
Tip
Grass and leaves are easier to pick up when dry.
Warning
Always wear protective gear when welding and never use without proper training.