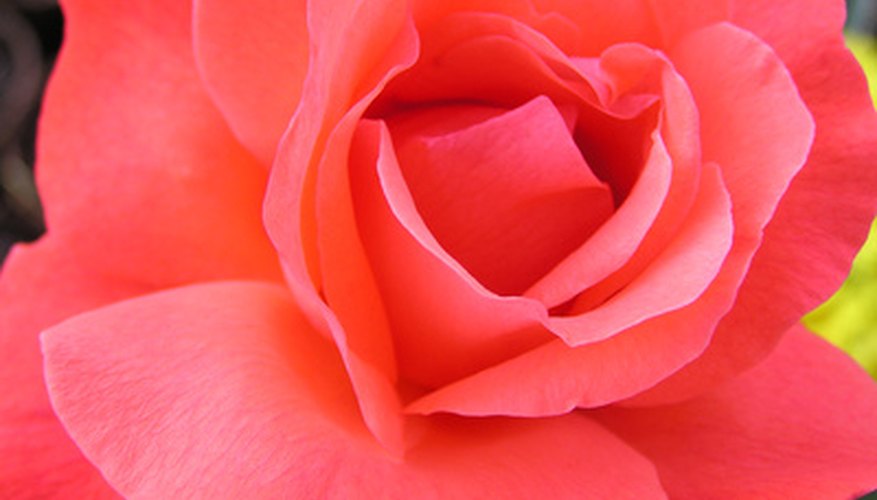 Hybrid Tea Roses are one of the most popular types of roses, combining the strength of the Hybrid Perpetual rose with the variety of colors and fragrances of the Tea roses. The beautifully elegant shape and full-blossoming flower grows approximately 3 to 6 feet. According to Kew Plants, the first Hybrid Tea 'La Franceâ?? was bred in 1867 in France, and introduced to America by Henry Bennet (see Reference 1).
Peace rose
The \"Peace\" hybrid tea rose is possibly the most famous of this type of rose; the color of this mid-sized rose is a soft yellow and pink blend. Frenchman Francis Meilland developed the Peace rose in the late 1930s; during the Second World War, Meilland sent clippings of this rose to friends all over the world for protection. Because of its origin, the Peace rose was appropriately named.
Black Magic rose
\"Black Magic\" is the name of one of the deepest, darkest red roses available. The bud of this rose is very dark before it opens to reveal the deep red color. It is resistant to mildew and can grow anywhere between 30 to 60 inches.
Camp David rose
The â??Camp Davidâ? is a large-flowering, dark red hybrid tea rose. What is unique about this rose is that the buds are actually black, and turn a rich red color upon blossoming.
Elegant Lady rose
The â??Elegant Ladyâ? is also known as â??Diana Princess of Walesâ? hybrid tea rose. The color on this type ranges from pink to cream to yellow, and the plant itself is mid-sized. This a an exceptionally beautiful and renowned type of hybrid tea rose.
Marilyn Monroe rose
The \"Marilyn Monroe\" is an apricot to cream colored rose with a notable green wash. It is a full-sized hybrid tea rose plant, growing tall. The \"Marilyn Monroe\" was created by cultivating the \"Sunset Celebration\" and the \"Saint Patrick\" variety.