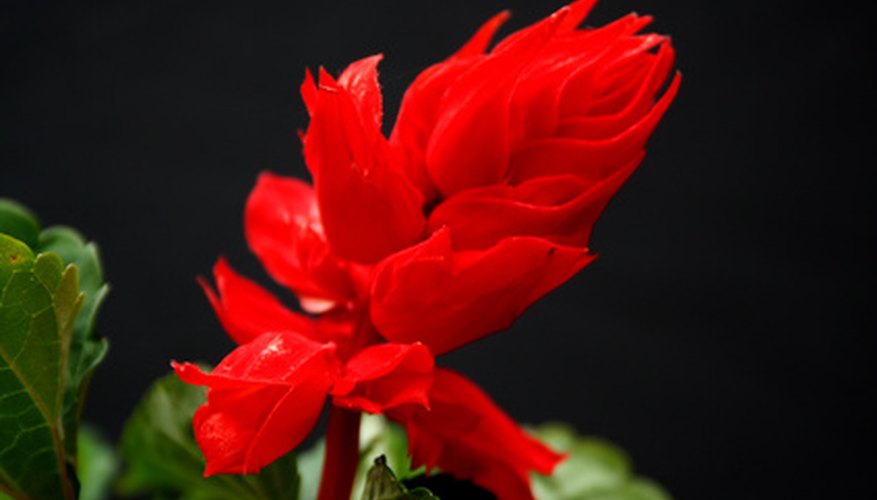 red snapdragon flower image by Jim Mills from Fotolia.com
Losing plants to deer is frustrating to gardeners everywhere. Rutgers Cooperative Extension has been working to develop a comprehensive list of plants resistant to deer. However, no plant is 100 percent repellent to a hungry animal. RCE suggests using tools that deter deer in order to limit damage, like fencing or deer repellent. Knowing what plants have the best chance of surviving browsing deer is the best tool of all.
Basket of Gold (Aurinia saxitilis)
Basket of gold is a perennial plant that prefers baking in the sun near driveways, in containers, on rocky ledges and other unlikely spaces. Although it doesn't care for humidity, it is fairly drought resistant. Better Homes and Gardens calls this colorful plant a "showstopper" and recommends pairing it with purple verbena or rock cress, neither of which is a favorite of browsing deer.
Bleeding Heart (Dicentra)
The bleeding heart is an easy-growing plant with a deer-resistant characteristic. The pink and white flowers add color to shady areas. Several types of bleeding hearts bloom from spring to late fall. These plants are perennials and will grow along borders, in beds or in containers, as long as the soil stays moist. The best companion plant for bleeding hearts is lungwort, which is not only deer resistant, but blooms early and lasts into summer.
Snapdragon (Antirrhinum majus)
Deer resistant snapdragons add color to gardens. They come in pink, red, yellow, orange or white. They look beautiful in gardens or in vases for the table. The best plant to pair with snapdragon is salvia flower, which is available in multiple colors as well.