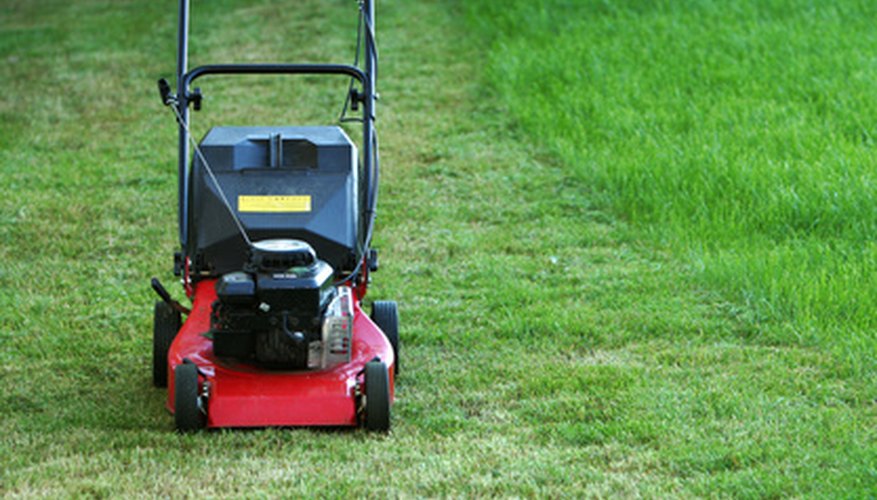 Troy Bilt lawn mowers cut grass by using an engine that spins a cutting blade. After a few years of service, the mower will break down and maintenance is required to keep it running at full speed. It is entirely possible for most homeowners to troubleshoot their lawn mowers by themselves. Make sure to use the correct replacement parts and not parts from a third-party manufacturer.
Check the spark plug. It is located on the front of the motor under a black hose. Part of the plug is visible under the hose. Pull the hose off the plug. Pop the plug out with your hand. Look for any cracks. If there are any, the motor will not start. Replace the plug if there are any problems.
Refill the tank with regular unleaded gasoline. If gasoline has been sitting in the motor for over a year, it begins to corrode.
Inspect the air filter. Unscrew the rectangular panel on the right side of the motor. The filter lies beneath it and can be pulled out by hand. If it is dirty, the engine will not work properly as no clean air will be filtered into it.
Look for cracks on all four wheels. The wheels are made of a hard plastic material and can crack if they are hit by a large rock. If there are any cracks, replace the wheel.
Things You Will Need
Can of regular unleaded gasoline

New spark plug

New air filter
Tip
To turn the motor on, make sure that the blade control is engaged.
Warning
Allow the motor to cool down before troubleshooting it. The mower should be left to cool for at least one hour.
References
Resources