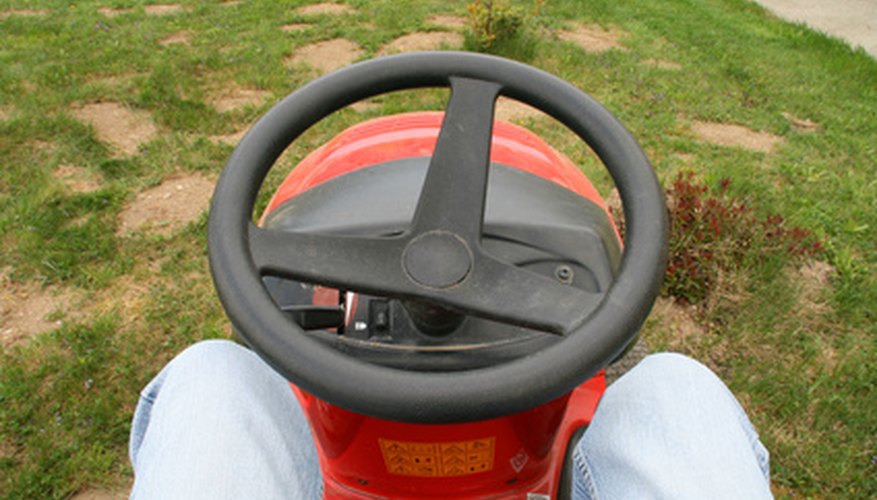 If you have to hold your steering wheel on your MTD riding mower slightly off -entered while mowing and then when you let go of the wheel when you veer one way or the other, then your steering alignment is out of kilter. The standard cause of an unaligned riding mower steering wheel is running into a fence or tree. You can easily repair your MTD riding mower on your own lawn with a few tools.
Sit in the seat of your MTD riding lawn mower.
Turn the steering wheel so the front wheels are pointing perfectly straight.
Pry the center plastic cap off of the center of the steering wheel with the screwdriver.
Fit the proper socket on the steering wheel nut and unscrew it counter-clockwise.
Pull up on the steering wheel to pull it off the steering shaft gear. Align the steering wheel in your hands so the middle bar is perfectly horizontal. Push the steering wheel back onto the steering shaft gear.
Tighten the nut back on. Push the cap back onto the center of the wheel.
Things You Will Need
Flathead screwdriver

Socket wrench

Socket set
References