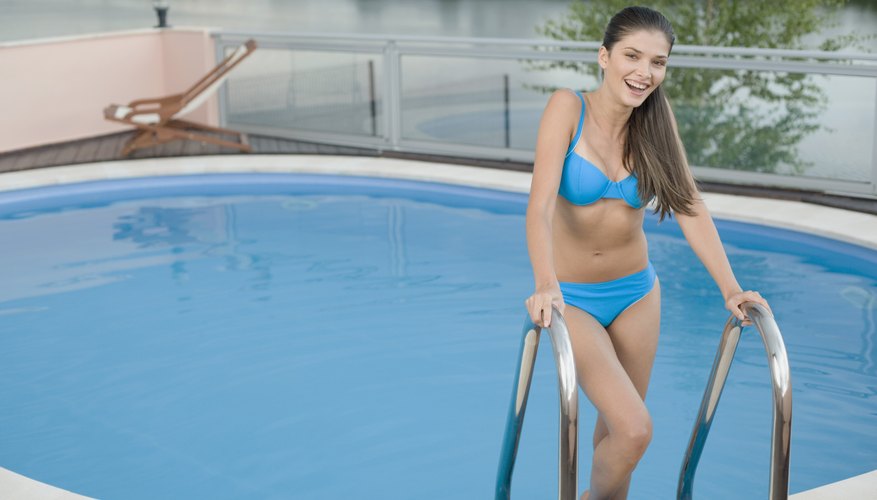 Above-ground pool ladders provide a means of safely entering and exiting a pool. Pool ladders are designed with the intent that the ladder will support a person's entire weight. This means that the ladder must be extremely sturdy. The most straightforward design for keeping the ladder in the water is hollow tubing for the sides, weighted down with either sand or water to counteract buoyancy. Proper installation of the pool ladder's weight source is imperative to pool safety.
Remove the bottom caps on the ladder by removing the bottom screws with a screwdriver.
Place a funnel over the top of the opening.
Pour sand or water (whichever the manufacturer recommends) into the ladder railing.
Place the caps back on and screw them in tightly.
Things You Will Need
Screwdriver

Funnel

Sand or water, depending on manufacturer's guidelines