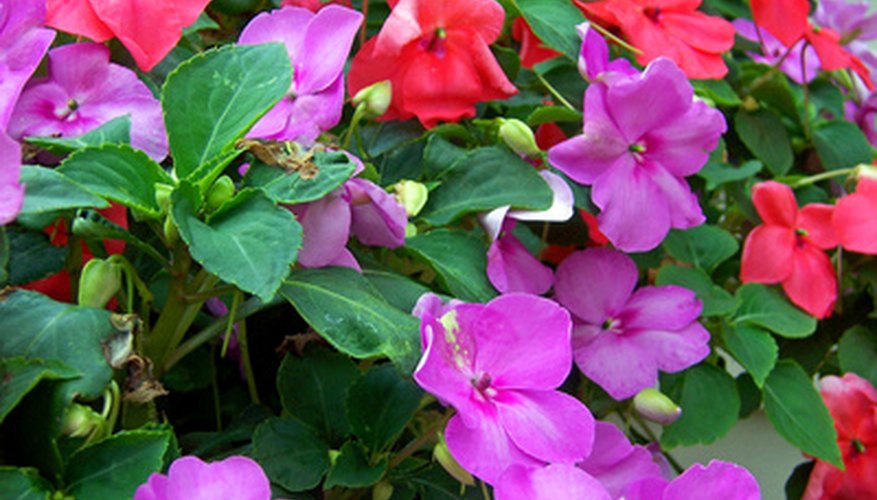 Impatiens are annual flowering plants with colorful blossoms. According to Clemson University Cooperative Extension, the popular impatiens are easy to grow. When your impatiens die, the cause may be location, disease or pests, or weather.
Features
Check the plant soil and location. Impatiens die when planted in packed, poorly draining ground exposed to full sun. Plant in a partial-shade location with moist, well-drained and loamy soil.
Disease
Inspect your dying impatiens for yellowing leaves, powdery fungus or black leaf spots. Fungus thrives in wet soil. Pre-treat the soil with fungicide before planting or plant impatiens in another location.
Pests
Clemson University reports pest infestations may harm impatiens. Look for mites, thrips or aphids sucking nutrients from foliage; other plant-killing pests include slugs and cutworms. Treat with suitable pest control such as insecticidal soaps or pre-treat plant soil for cutworms.
Considerations
Check the weather. Cold weather kills these tender annuals. Heavy rains cause root rot, which is fatal. After the last frost, plant impatiens in well-drained soil.
Benefits
Impatiens reward you with profuse flowering, lush foliage plants. Plant according to their modest needs and check their progress during the season.