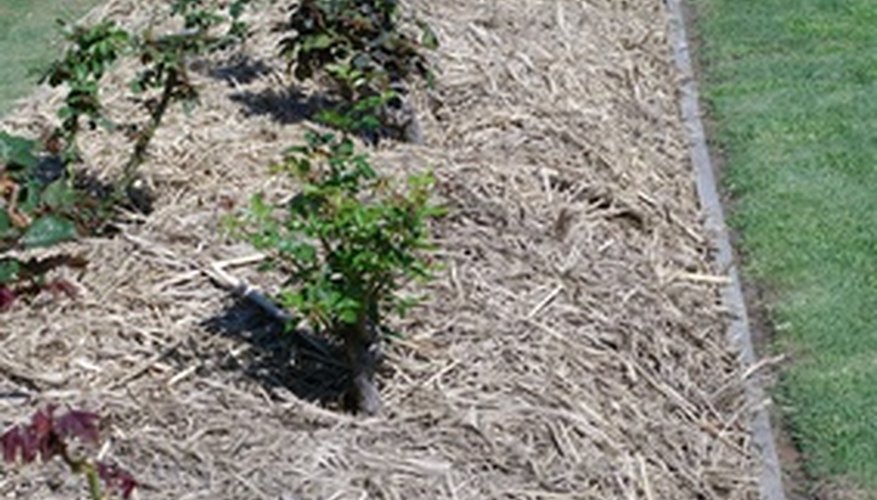 Landscaping consists of many different materials, depending on what you are trying to create. Small stones might be in an area that is adjacent to mulch, pine needles or other material. One place where this might occur is a stone path running through a garden area. Keeping these materials separate creates crisp lines in the landscape, and is key to having well-maintained garden.
Place metal edging in the location and press the stakes in the ground part way. The edging sometimes comes in rolls and it's best to have a friend help. If you are working alone, set aside one section of the edging and then unroll another length.
Tap the stakes into the ground with a rubber mallet. The edging will stay on top of the ground unless you dig a small trench and install it below ground level. The stakes will sink in several inches to hold it in place.
Fill the area on either side up to the top of the edging with mulch and stones.
Things You Will Need
Metal edging

Rubber mallet
Tips
You can also use plastic landscaping edging, but you'll have to dig a trench to install it.

You can also keep the mulch and stone areas separate with a border of stones, bricks or wooden landscape beams.