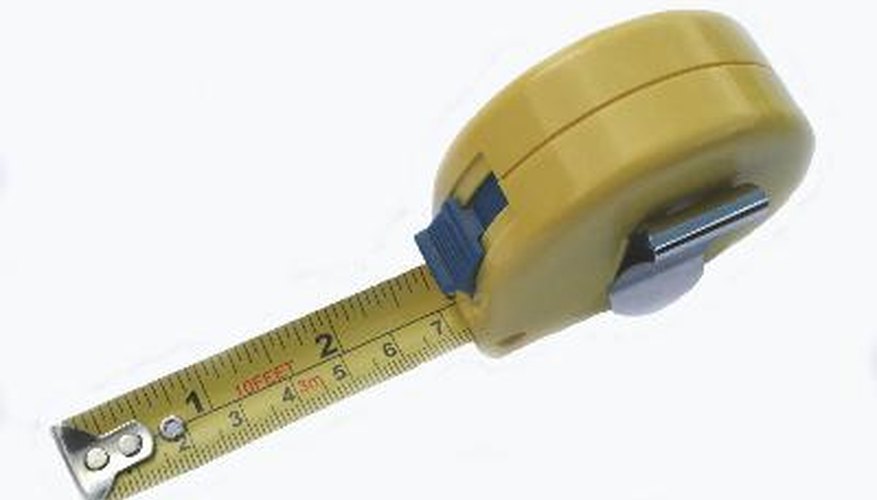 For many people in dry climates or in cities where water use is restricted, growing grass is difficult or impossible. For others, the lack of a green thumb or the time to devote to landscaping stands in the way of a lush lawn. For these people, installing synthetic grass on concrete might be a better option.
Measure the amount of space you want to cover, to ensure that you're buying as much synthetic grass as you need. Buy slightly more artificial grass than your space requires; it's better to have too much than too little. Assume that you'll need at least 6 inches of extra grass along each edge, to have plenty of room for cutting a straight line.
Sweep the concrete surface before installation takes place. If you leave dirt, grass, leaves etc on the concrete and lay the artificial grass down on top of them, it will affect the way the grass lays on the ground.
Lay your synthetic grass on the concrete site. Use scissors or a knife to cut the edges of the grass, based on your concrete area. Always cut the artificial grass so that it's even with the edges of what you want to cover. Allow the artificial grass to sit for 2 to 3 hours, to settle out any bumps or wrinkles.
Prepare your outdoor tape or glue per manufacturer directions. Outdoor tape and glue are available at all yard and home supply stores. Turn over the edges of the artificial grass and secure the tape along the bottom edge, or paint a layer of glue there. Make sure your tape or glue runs all the way to the edge of the grass, to prevent lifting. Press the taped or glued underside back down to the concrete, and press down along the edge to iron out any bubble or wrinkles. If you've used glue, allow it to set for several hours to dry.
Things You Will Need
Measuring tape

Broom

Scissors/knife

Outdoor tape/glue
Tips
The process for installing artificial turf can also be used for installing outdoor carpeting.

Use artificial turf for large-scale outdoor landscaping projects.
Warning
Artificial turf that has been permanently installed in this way is difficult to remove.