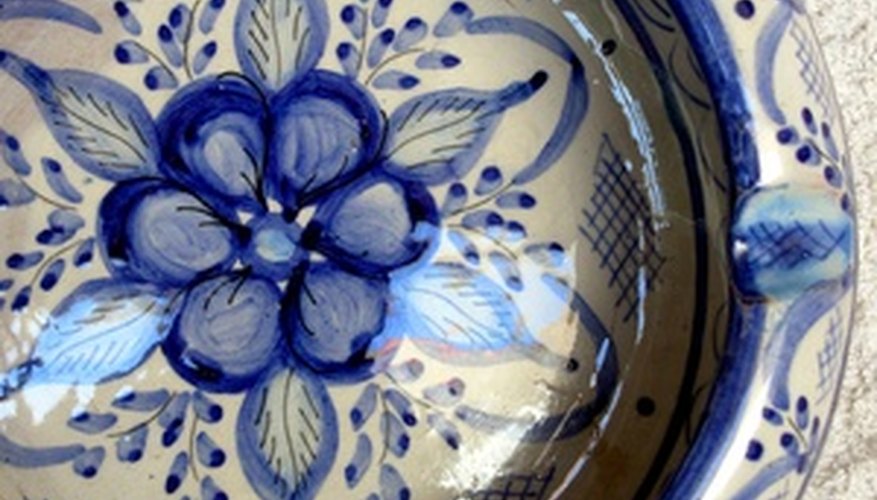 A dish garden is a miniature landscape in a shallow container. Such mini gardens are frequently grown indoors, although they may be placed outdoors as well. Dish gardens are ideal gardens for children, gardens for shallow-rooted plants such as cactuses or other succulents and make good imaginary fairy gardens, which are miniaturized gardens suitable for fairy habitation. Designing a dish garden can be a good way to dip your toe into the gardening world.
Place a layer of pea gravel in the bottom of a shallow container.
Cover the gravel with a layer of synthetic cloth.
Pour a 3-inch layer of soil over the cloth.
Measure the light in the garden's location with a light meter that measures light in foot candles. Select plants for your dish garden based on their tolerance to light. Low light plants prefer lighting at an intensity of less than 250 foot candles. Medium light plants like light between 250 and 1,000 foot candles. High-light plants like light at an intensity higher than 1,000 foot candles. Select plants with the same watering requirements.
Arrange your plants so that the garden may be seen from all sides. Taller plants should be in the center of the dish and smaller plants should be placed around the margins. Open planting pockets in the soil that are twice as wide as the plant's root ball, but no deeper. Place the roots in the planting pockets and close the dirt around them.
Check your dish daily and water the soil so it remains as damp as a wrung-out sponge.