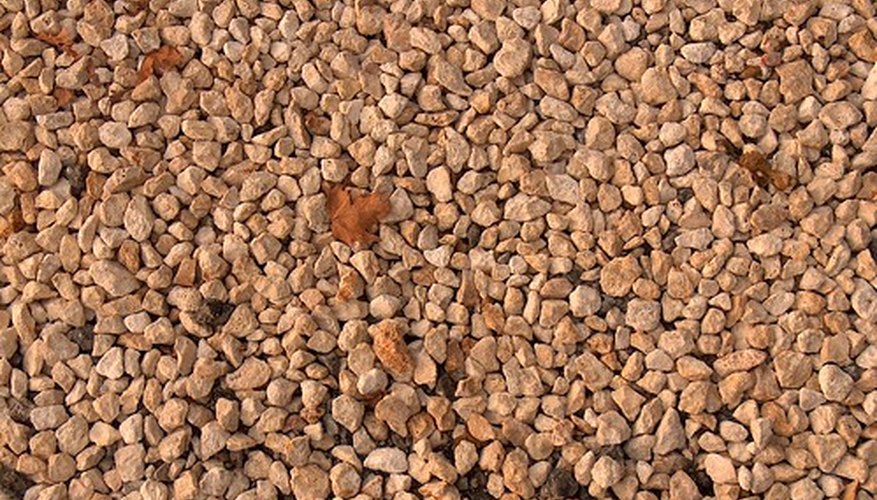 Image by Flickr.com, courtesy of Eugenia
Gravel is a versatile landscaping tool that works well in driveways, pathways and as ground cover. Landscape gravel comes in many shades and sizes.
Crushed Rock
Crushed rock is typically in 1 1/2- to 1 3/4-inch pieces and gray in hue.
River Rock
River rock is round and polished and typically used in ponds and garden beds where foot traffic won't disturb it. River rock is usually 1 to 2 inches in diameter but can come in larger sizes.
Shell gravel
Shell gravel consists of crushed shell and other natural materials. Shell gravel can be used in place of rock gravel and makes a nice addition to coastal homes.
Pebble
Pebbles are similar to crushed rock but slightly smaller. Pebbles can be natural or machine polished and come in a range of hues.
Color
No matter the size you choose, landscape gravel comes in many different shades. Typical colors are white, dark gray, light gray, black, tan and pink.
Resources