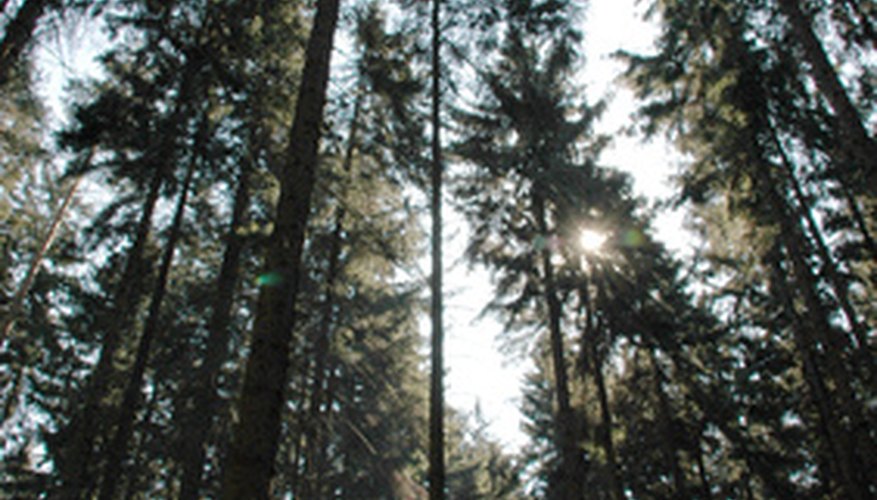 The best-selling trees will vary depending on their use in the landscape or for tree farms for wood production. Homeowners may seek trees that grow fast, provide shade or privacy, bloom or require little care. Tree farms or forestry efforts may lean toward trees suitable for logging as a sustainable business.
Evergreen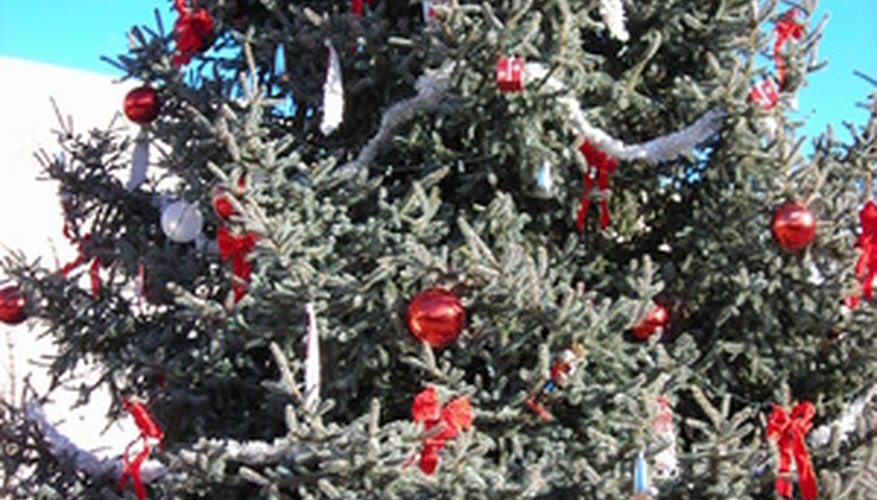 Christmas trees are popular through the United States. There are nearly 500,000 Christmas trees growing on U.S. farms, according to the University of Illinois Extension. Shape, needle length and scent play a part in a consumer's decision on the type of evergreen that's brought home for the holidays. The best-selling Christmas trees are scotch, Virginia and white pines as well as Douglas, noble, Fraser and balsam firs, the extension says. Christmas trees are grown throughout the United States, with the highest concentration in the colder regions like Pennsylvania, Michigan, Oregon and New York.
Timber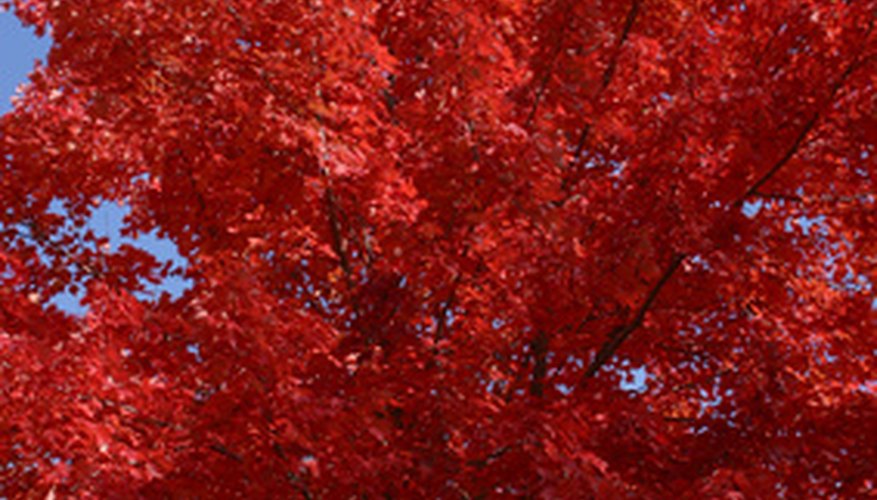 Evergreen trees, like Douglas fir (Pseudotsuga menziesii), that grows in U.S. Department of Agriculture's plant hardiness zones 4 to 6, are grown for lumber that's used in construction. Douglas fir grows at a medium rate and in a pyramid shape.
Hardwoods, like red oak (Quercus rubra) that grows in USDA zones 3 to 8, are used for making furniture, flooring and other high-end applications. Red oak is fast-growing, can reach a height of 75 feet and is also grown as a landscape tree.
Landscape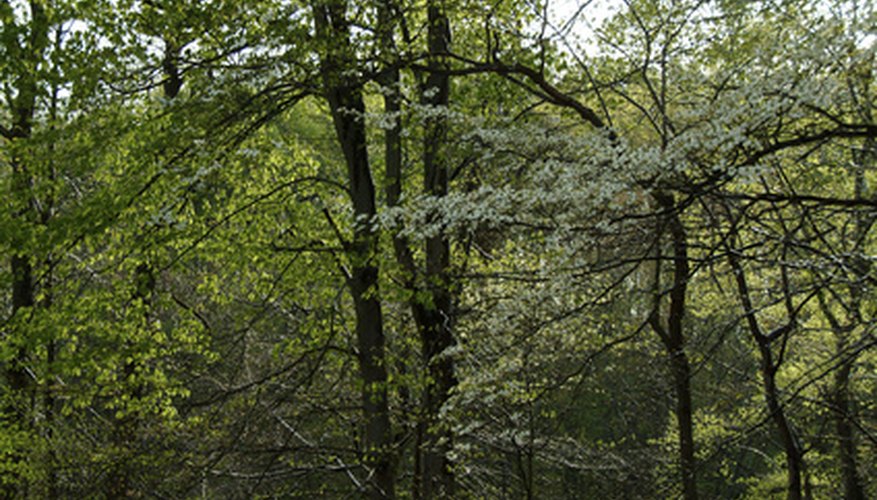 The best-selling trees for landscapes depends on the location. Silver maple (Acer saccharinum), a deciduous tree that can reach 70 feet tall, tolerates poor soil. Silver maple has a rapid growth rate and is suitable as a shade tree.
For privacy, Leyland cypress (x Cupressocyparis leylandii) like full sun and grows in USDA zones 6 to 10A. This pyramid-shaped evergreen can grow up to 50 feet tall.
Popular flowering trees for the landscape include flowering dogwood (Cornus florida), which produces white, pink or red blooms in early spring. Dogwood grows in full sun to full shade in USDA zones 5 to 9.