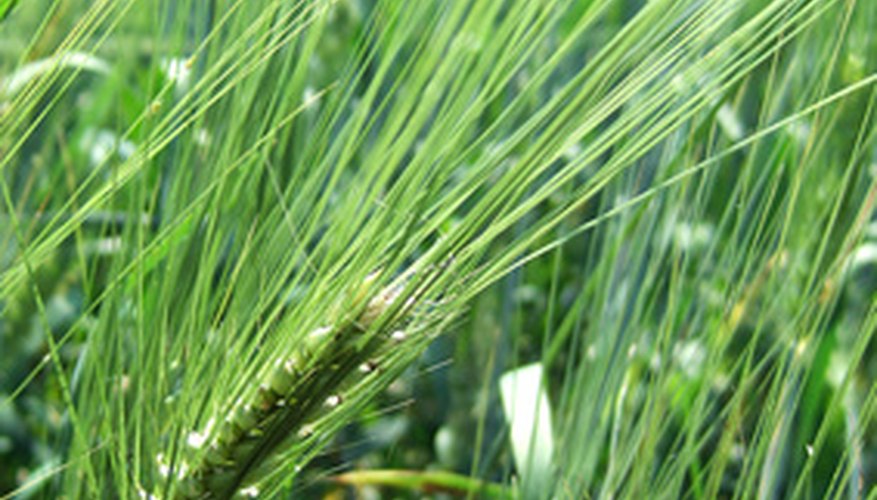 One of the primary concerns for organic farmers is how to effectively control weeds without spending hours involved in back-breaking labor pulling weeds. Leaving the weeds to grow is not an option, because weeds can steal moisture and nutrients from your plants. Instead, many organic farmers use plastic weed block as a mulch to prevent weeds from becoming established.
Measure the surface of the garden or farm plot to determine the dimensions of your weed block. The surface you may wish to cover can include the whole plot, or simply the rows where your mower or tiller cannot reach.
Cut the plastic weed block to fit over the top of the soil area.
Cut holes in the plastic weed block to make it easier to slip the plastic around the plants.
Lay the plastic weed block on the ground around the plants.
Anchor the weed block in place around the plants with plastic anchors.
Things You Will Need
Tape measure

Utility knife

Plastic weed block anchors
Tip
Landscapers cover the plastic mulch with a layer of pine bark or other mulch to help keep black colored plastic cooler in the sun and prevent heating the roots below the soil. For farming, use a light-colored plastic instead and do not add additional mulch.