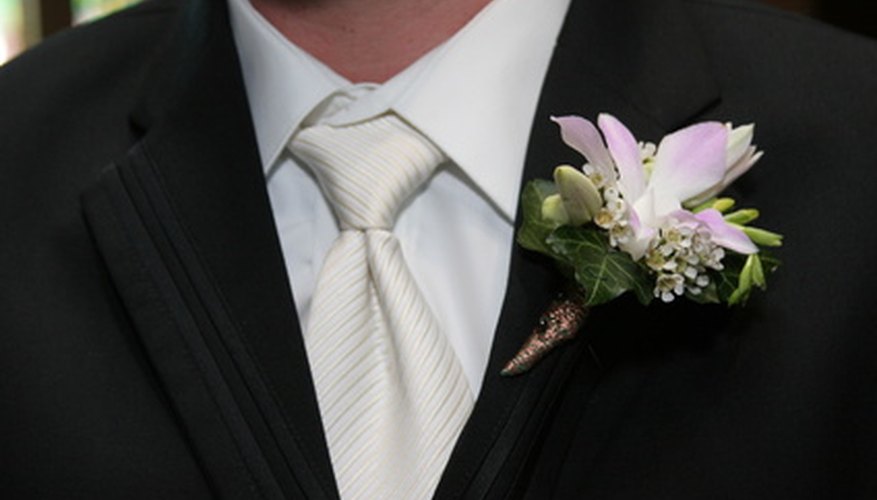 Ordinarily worn above the heart to symbolize devotion to the bride, a boutonniere is usually worn by the groom during a wedding ceremony. The boutonniere traditionally includes a single flower that has been pulled from the bridal bouquet. Knowing how to attach a boutonniere makes it easy for you to accent your look for a traditional wedding, and you can practice so you get it right on your special day.
Hold the boutonniere in your left hand and turn it so that the focal point of the flower is facing outward. If there is a flat base on the boutonniere, turn that side inward.
Place the boutonniere against the lapel of your jacket, directly over your heart. Hold it in place with your fingers.
Insert the tip of the push pin, carefully, from the right side of the boutonniere through the back layer, making sure to catch the fabric of your jacket.
Allow just the very tip of the push pin to poke out of the other side of the boutonniere. This is to ensure that the pin doesn't knock itself loose and stab you in the chest.
Roll the ball of wax between your right thumb and forefinger, keeping your left hand in place over the boutonniere. Push the ball of wax over the protruding tip of the push pin to further secure it and keep the tip from poking you, or the bride.