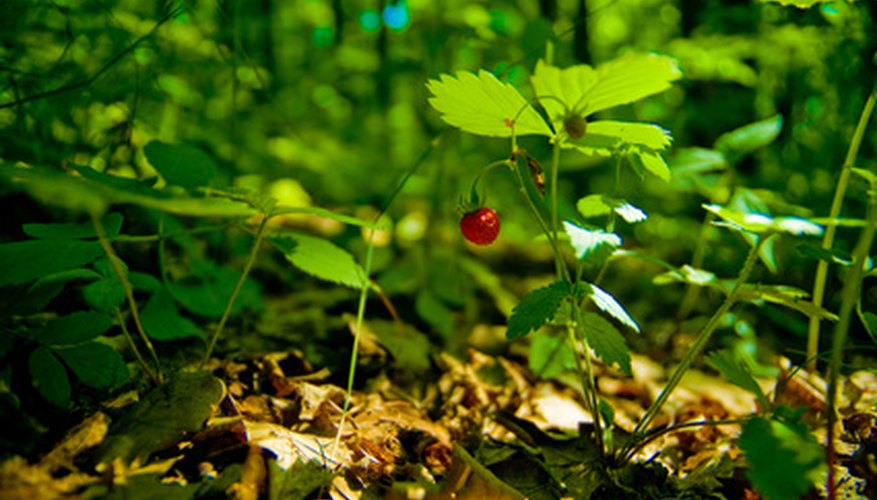 Growing your own juicy and luscious red strawberries in a home garden can satisfy the sweetest of fruit cravings. The large and tender berries plucked fresh from the plants in early to mid-summer will be worth every growing effort you put forth to nurture the strawberry plants. Protect the strawberry plants from cold temperatures and weeds by mulching strawberry plants generously with thick straw. Once you lay the mulch, you can leave it in place throughout the growing season to avoid having to reapply it.
Apply straw around the strawberry plants in a 3- to 4-inch layer immediately after planting the strawberries. Cover the soil around the plants to conserve soil moisture and prevent weeds from growing too closely to the strawberries. The mulch will also prevent the fruits from touching the soil as they form on the plants.
Place the mulch back over the plants completely if spring frosts threaten the strawberry plants. Cover the plants thoroughly with mulch during any overnight hours when the temperature will dip to freezing. Move the mulch back and place it around the strawberry plants again once the temperatures rise.
Cover the strawberry plants thoroughly with at least 4 inches of mulch in the late autumn to protect strawberry plants from freezing temperatures.
Move the mulch back away from the strawberry plants in the spring when the plants begin growing. You will know you need to move the mulch away from the plants when the foliage begins turning yellow (this indicates the plants need light). Leave the mulch surrounding the strawberry plants again during the growing season.