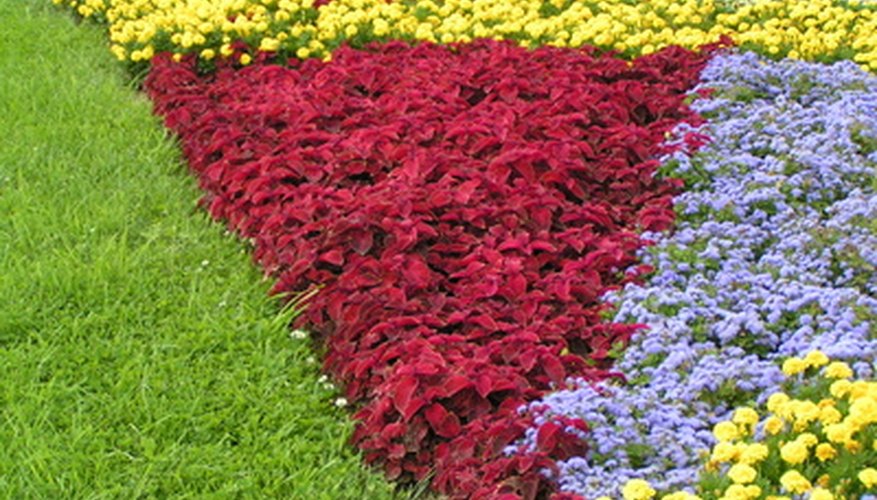 Edging creates a neat border between landscaping beds and lawns. Edging that borders a flowerbed will help to keep mulch in place and will prevent grass and weeds from becoming established among your flowers. Metal edging is among the simplest edging materials to install. Metal edging is easy to work with and durable. If edging is installed properly, it may last for decades.
Remove sod and from your landscaping bed or other project using a sod cutter.
Dig a trench around the edge of your landscaping bed that is at least ½ inch deep. Slope your bed down to the bottom of the trench gradually. To cut the edge of a trench in a neat line, use a garden spade. Remove the soil with a scoop shovel.
Assemble the edging by sliding the ends of the metal strips together so they overlap by 2 inches.
Cut the end strips of the metal edging so they are the correct size for your bed, using tin snips.
Press the metal edging up against the outer wall of the trench. The edging should be positioned ½ inch above the soil line. Slip the metal stakes through the stake guides in the metal edging. Stakes should be positioned every 3 to 4 feet. Hammer the stakes into the ground.
Backfill behind the edging in the trench with soil and mulch. Tamp the surface smooth.