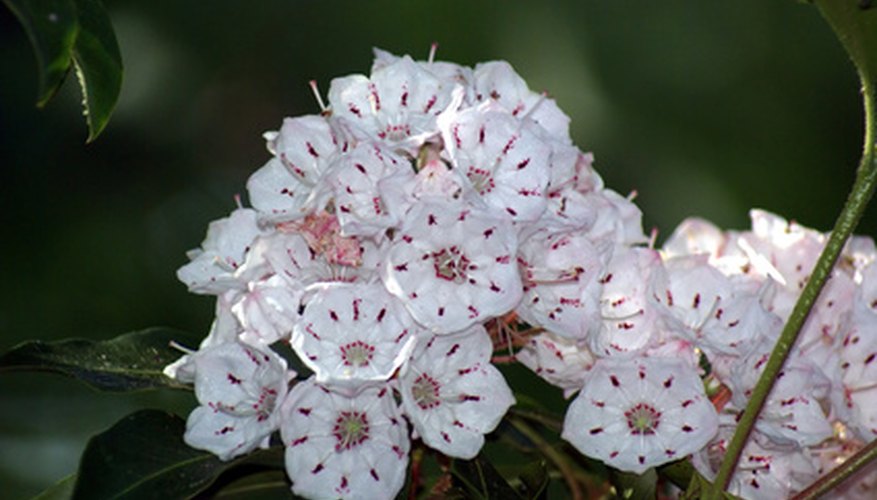 Picking flowers is common practice among gardeners, and many flowers are grown solely for floral displays. Many people also pick the wildflowers of Tennessee, including mountain laurel, lady slipper and rose mallow. With a few techniques, you can take the fresh beautiful flowers from outdoors and bring them indoors for your enjoyment.
Avoid picking wildflowers where it is illegal, if that is your purpose. In Tennessee, it is illegal in the national parks, such as the Great Smokey Mountains, and on private property unless you have the permission of the landowner. Along state and local roads, contact the local officials to ask if picking wildflowers is legal. However, even if it is, consider that picking (and digging up) wildflowers can threaten the local ecosystem by reducing the number of wildflowers, many of which are rare species.
Carry a bucket of room temperature water with you. Stick flowers directly in the water after cutting.
Pick flowers in the morning when temperatures are coolest and the flowers are well hydrated. In the summer, Tennessee can get extremely hot, so this is essential to the successful harvest of flowers.
Cut using a pair of sharp hand clippers and cut near the bottom of the stem at a 45-degree angle. When you transfer the flowers into an arrangement, cut the stem again at a 45-degree angle.
Choose flowers with petals that grow upward, if possible, and with some buds that are still closed or partially closed.
Things You Will Need
Bucket

Water

Hand clippers