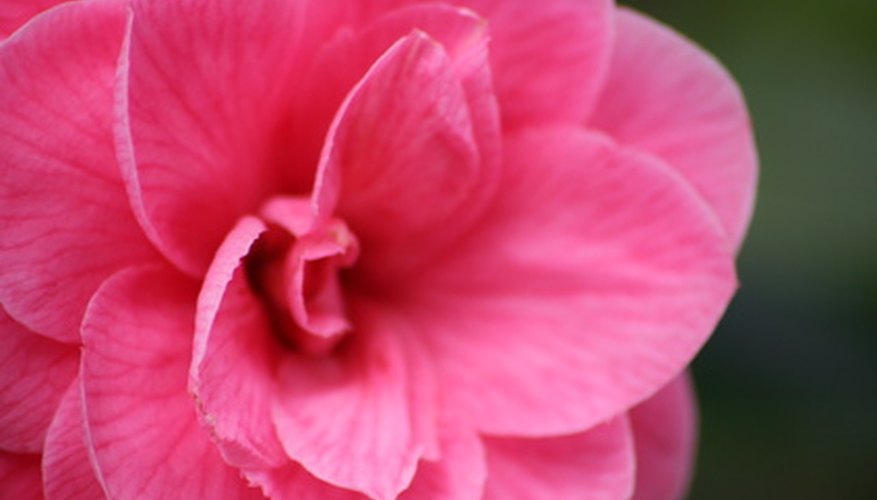 The Camellia maliflora is a flowering plant that boosts beautiful red, pink or white flowers. Camellias can either grow as evergreen shrubs, or as small trees. Their flowers bloom all year. If you are interested in adding camellias to your landscape, it is important that you learn the proper way to plant them. Camellias have a few special requirements, such as soil that is acidic. Knowing how to plant your camellia will ensure a long, healthy life for your plant.
Locate an area on your property that gets partial shade. Camellias can tolerate full sun, but they thrive in partial shade.
Perform a soil test before you plant your camellias. North Carolina State University recommends a soil pH of 5.5 to 6.5. You can get a test kit from a garden supply store or order one online.
Measure your camellia root ball. Multiply the width by two. This is how wide your hole needs to be. Add 3 inches to the height of your root ball. This is how deep your hole needs to be. Dig a hole based on these dimensions.
Drop 2 inches of pine bark mulch in the bottom of the hole. Camellias are highly susceptible to root rot. The pine bark mulch will improve drainage.
Set your camellia root ball in the hole that you dug (on top of the mulch) being careful not to damage any of the roots. Fill the hole back up with soil.
Water the soil until it is moist. Then, tap the top of the soil to get rid of any air pockets that may have formed around the roots.