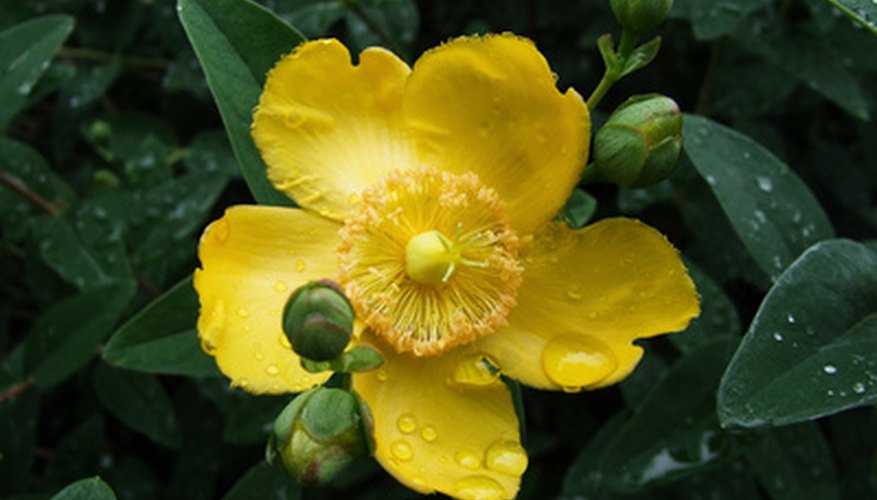 Hypericum is a genus of flowering and fruiting herbaceous shrubs also commonly known as St. Johnswort. Hypericum can be sourced from several different places depending on the species of the plant you seek and the end use. Hypericum plants are grown as ornamentals in the garden, for herbal and homeopathic remedies and they are widely propagated and sold as cut flowers and greenery through the florist trade. According to the USDA, there are at least 76 species of the plant in existence with even more cultivars in circulation.
Source hypericum cut flowers from local or online wholesale and retail florists. Many colors of berries are bred from green to coral pink to yellow, gold and red. These are sold by the stem or in bunches and used as filler greenery or as colorful alternative to flowers in arrangements.
Purchase hypericum plants for your garden for growing as ornamentals through nursery catalogs and online websites and stores that specialize in flowering landscape plants. The plants can be purchased singly, in collections or in bulk and are available in several pot sizes commensurate with their maturity.
Buy hypericum plants for use in homeopathic remedies that you intend to ingest, such as making tea, from an herb nursery that grows their plants organically and without chemical sprays or products. This information is typically touted in the company's marketing literature online or in their catalogs.