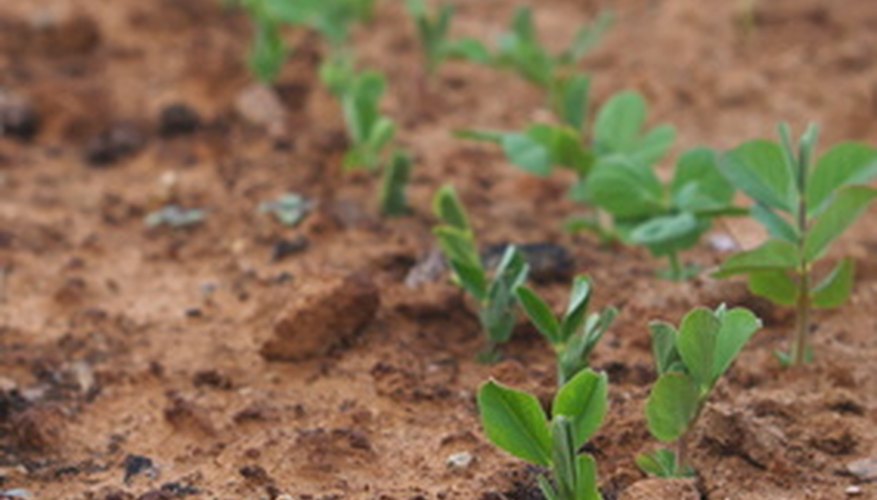 Growing vegetables like tomatoes or sweet corn in a home garden can be a fun way to provide fresh produce for the table, freezing for later use or for sharing with friends or local shelters. Preparing the garden soil and then carefully planting seeds or starter plants the proper growing distance apart are the first steps toward the eventual harvest. Aside from sun and water, a key ingredient for robust vegetable plants is feeding them fertilizer to restore nutrients to the soil.
Keep the garden weed-free. Weeds can deprive vegetables by stealing nutrients from the soil.
Apply a liquid or granular fertilizer according to the manufacturer's instructions. Liquid fertilizers are applied with a device attached to a garden hose or by adding the liquid to watering cans for individual doses. The liquid fertilizer will not harm the plants' foliage. Granular fertilizer is delivered by hand on the soil around the base of each plant. The granules can be worked lightly into the soil by hand or by running a rake over the granules. Then water immediately to start the decomposition of the granules to leach nutrients into the soil.
Spread organic matter, like compost or leaf mold, throughout the garden after the plants are at least 6 inches tall. Like mulch, organic matter helps retain moisture and block weed growth. Plus, as organic matter decays, it provides nutrients to the soil.