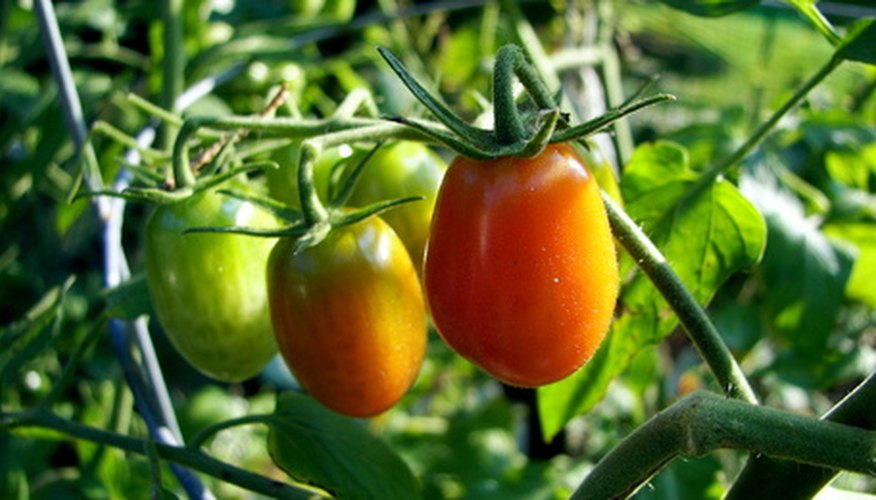 Regardless of where you live within the United States, summertime can be hot, and many vegetable species grown in spring and fall will not tolerate the heat. Summer calls for warm-season vegetables that are hardy enough to tolerate the consistently hot temperatures. Gardeners planting vegetable gardens during these warmer months still have many vegetable varieties from which to choose. As when growing vegetables any time of year, select varieties suitable for your climate and prepare the garden's soil before planting.
Zucchini Squash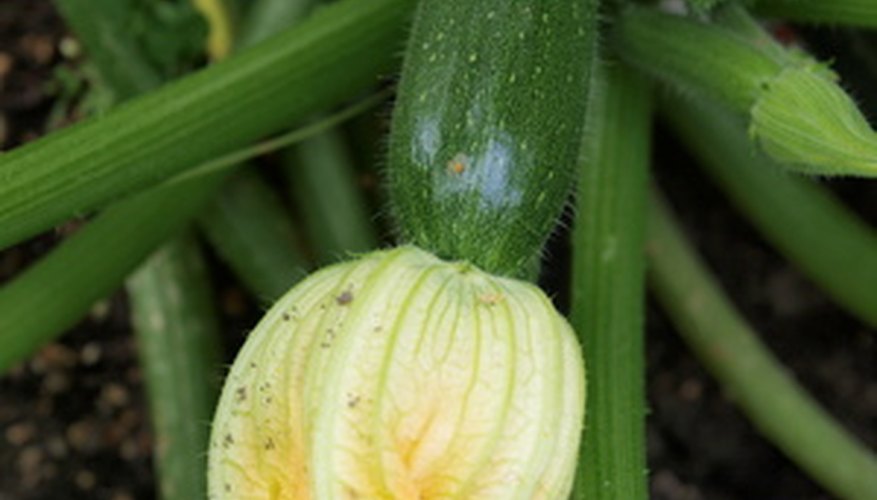 Zucchini (Cucurbita pepo) is a member of the summer squash family belonging in the plant family Cucurbit. Gardeners planting summer gardens will have success growing zucchini, as it is a warm-season vegetable growing best throughout the warm weather of summertime. Plants are large and bushy, resembling other summer squashes and cucumbers, and are generally prolific producers. Zucchini has a variety of cultivars producing fruits in various colors of green to almost black.
Gardeners should space plants 18 inches apart in the garden, and if planting seeds, plant at a depth of one-half inch. Zucchini is a heavy feeder and requires regular watering for best growth. Depending upon the zucchini cultivar grown, fruits mature in 49 to 63 days and will store up to two weeks in a cool environment.
Tomato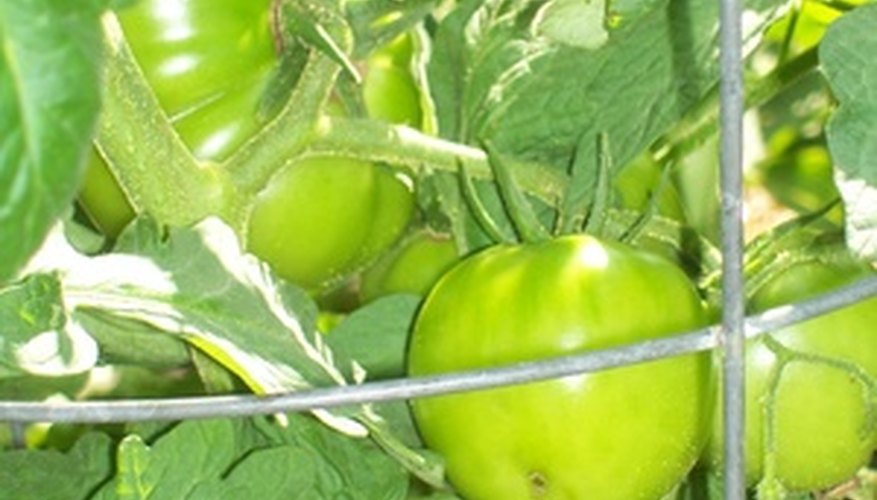 Tomato (Solanum lycopersicum) is well-suited for growing in summer gardens throughout the United States. Indeterminate varieties grow best at this time of year, as they tolerate the hot conditions and continue producing blossoms and fruit along the tomato plant's vine. Blooming and fruiting cease in these varieties once cool winter temperatures arrive. Gardeners have choices in a variety of indeterminate cultivars of both hybrid and heirloom plants. Plants range in a variety of colors, shapes and sizes.
Gardeners should plant tomato seeds one-half inch deep and space multiple plants 18 to 24 inches apart in the garden. In cooler regions, plant early-season varieties so that the plants have time to set blossoms and fruit before cooler weather arrives. Those living in consistently warm areas should grow heat-tolerant varieties. Because they grow quite large, indeterminate tomatoes require staking or caging, and regular watering is required for best fruit and blossom production and growth. Harvesting occurs in approximately 60 days, depending upon the cultivar grown.
Eggplant
Eggplant (Solanum melongena) is a warm-season vegetable plant that is a member of the nightshade family along with tomatoes and potatoes. Plants are very sensitive to cold weather and require a long, warm growing season for best growth, flower and fruit production. Plants will not grow or perform well if planted while the soil is still cool. There are various cultivars ranging in shapes of oval, round and elongated, with colors varying from white, light to dark purple and almost black.
Plants should be spaced approximately 18 to 24 inches apart in the garden, and seeds should be planted approximately one-half inch deep. Gardeners will most likely have the most success growing eggplant transplants. Some cultivars may require staking or caging. Depending upon the cultivar, harvesting occurs in approximately 52 to 80 days.