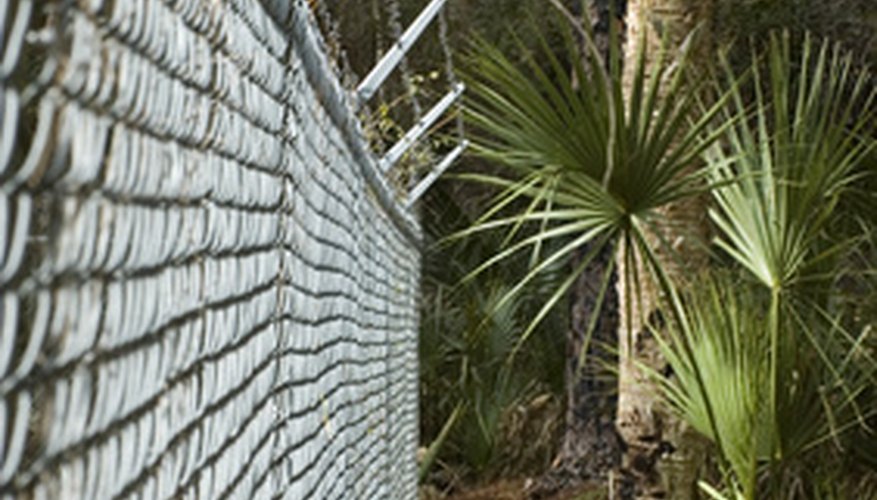 If you have dogs or live in an area where wild animals, such as raccoons or deer are present, chances are that you have a chain link fence. Chain link fences are a good way to keep pests out and vegetables safe. But a chain link garden fence can create an obstacle to mowing and provide a safe haven for weeds. Edging your garden fence is one way to maintain a neat appearance around your yard.
Insert your spade into the ground to a depth of 6 inches around the bottom of both sides of the fence to create a trough that is 6 inches wide beneath the fence.
Insert the plastic edging against both sides of the trough so that the curled up V-shaped end is pointed downward into the soil. Avoid positioning the edging so that the pointed V shape is facing the wall of the trench. Cut the end of the edging with a utility knife to fit the sides of the trough.
Connect each end of the edging together using a connector by sliding the connector halfway into the loop at the top of one side of the edging. Then, slide the other half of the connector into the other half of the loop at the top of the edging on the other side.
Position the steel stakes so they are parallel to the ground and at a 90-degree angle to the edging wall. Position the point of the stake just above the curled V-shaped base of the edging. Pound the stake through the edging and into the soil. Use four stakes for every 20 feet of edging.
Fill the trench halfway with soil and stomp it in place to keep the edging in place.
Sift soil between the edging and the garden to fill in the cracks between the two.
Water the edging to settle the soil into the cracks and crannies around the edging. Fill in the trench with mulch.