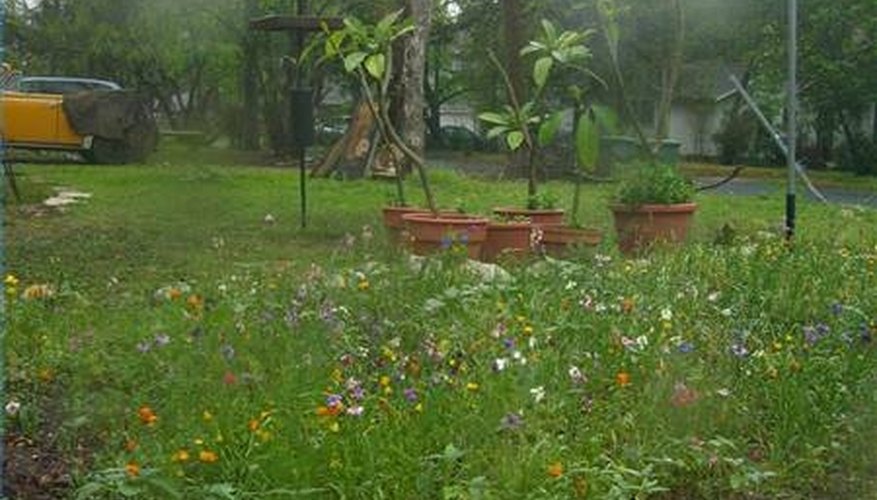 Lawn maintenance expenses can be very costly, and if your budget is tight and you're looking to make your green thumb work for you, then pursuing your own chemical application license may be the next step to take. If you want to apply fertilizer only to your own lawn, you likely will not need a lawn fertilizer license.
Think about which type of license you need. There are a broad range of licenses related to lawn care and maintenance, whether commercial or personal, and all of these vary by state. For example, in Indiana, there are personal licenses for the distribution of commercial-grade fertilizers, but no licenses for the application of them.
Each state has different licensing requirements to apply commercial-grade fertilizers, herbicides and pesticides, so make sure you check your state's Department of Agriculture to learn more about the specific requirements to obtain a license. However, if you're only looking to use fertilizer on your own lawn, many states do not require any licensing at all, as long as the fertilizer is used exactly to the label's specifications. In all cases, using the chemicals in a reckless or dangerous manner will result in stiff fines and penalties.
Visit your state's chemist, a charmingly named office that oversees licensing and proper use of chemicals in agriculture and commerce. Generally, nothing more is required to get a license for any type of chemical application than a check made out to the state chemist's office and a valid driver's license. After filling out your paperwork and writing a check, you should be issued a license that details your exact permissions to apply lawn care chemicals in your state.
Tip
Your state's Department of Agriculture and State Chemist's Office will often make the necessary forms available online. Many states have reciprocal licensing, meaning that one state's license will be transferable to another. Check individual state-to-state procedures.
Warning
Some of the chemicals involved in commercial fertilizers can be extremely harmful to your health or to the environment if used inappropriately. If there is any doubt, following the label is always the best policy. If you're still unsure, call the manufacturer or the state chemist's office.