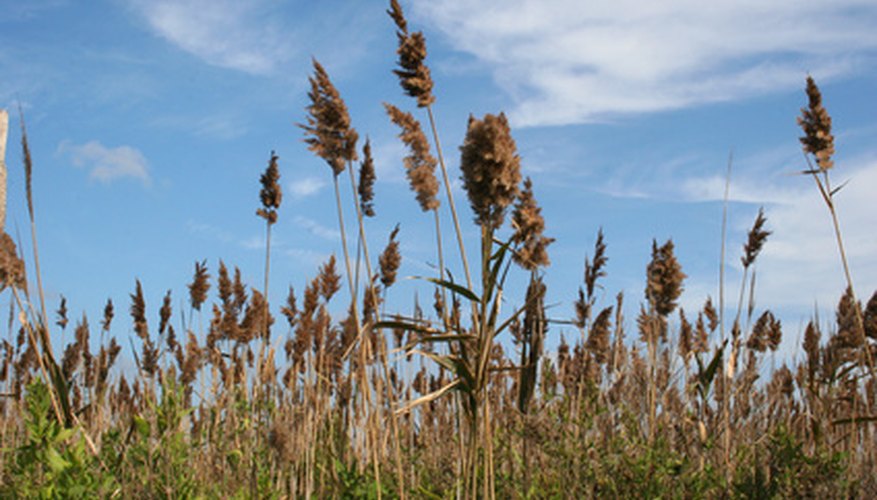 Winter oats will provide a cover crop for garden areas and fodder for livestock. There are many varieties of winter oats available for planting. According to the Alabama Cooperative extension service, your local cooperative extension agent should be consulted for varieties in your climate. The oat plants will die if winter temperatures reach below 20 degrees F. The soil must be tested for nutrient levels prior to site preparation. Actual planting dates in the fall depend on your climate, but range from early September to mid-November.
Collect several soil samples from the area in which the oat seed is to be planted. Mix the soil together and allow to dry thoroughly. Take the sample to your local agricultural extension service for analysis.
Prepare the seed area by breaking the ground with a rototiller for small areas or a disc attachment pulled by a tractor for larger areas. Remove as much of the existing green vegetation from the surface of the soil as possible.
Amend the soil based upon the results from the soil test analysis. Apply the recommended fertilizer and agricultural lime to the surface of the soil. Incorporate into the soil using either the rototiller or the disc plow attachment.
Plant the winter oats at a rate of 60 to 90 lbs. per acre or 1½ to 2 lbs. per 1,000 square feet. Use a seed drill pulled by the tractor for large areas or a seed planter for smaller garden areas. The seed must be set ¾ to 1½ inches deep.
Things You Will Need
Soil test

Rototiller (optional)

Disc cultivator (optional)

Fertilizer

Agricultural lime

Winter oat seed, 60 to 90 lbs. per acre, or 1½ to 2 lbs. per 1,000 square feet

Seed drill or planter
Tip
A fungicide treatment is recommended for all cereal grains. Consult your local extension service for the types of fungicides required for your climate. Follow all label directions in fungicidal applications to seeds.