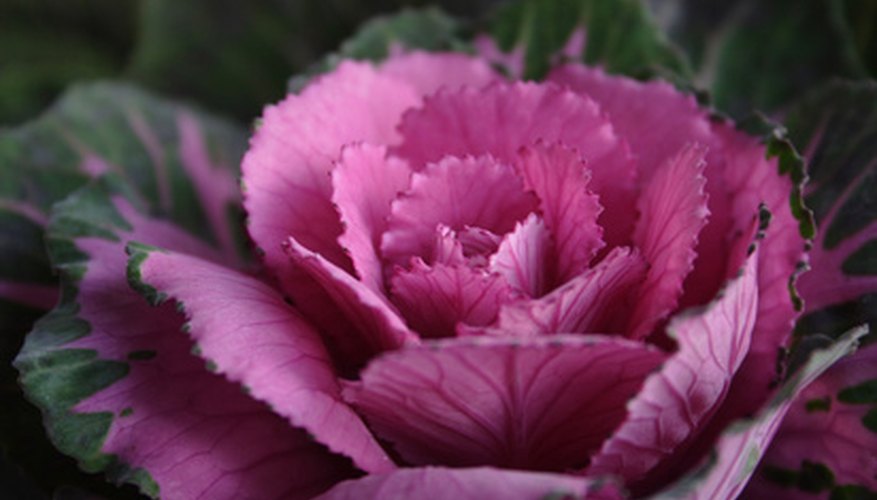 When you think of vegetable gardening, you may think of summer gardens full of tomatoes and corn. But if you live in a southern state such as Virginia, gardening doesn't have to stop just because the frosts are approaching. Virginia has a temperate, coastal climate that falls between USDA Hardiness zones 5 and 8. For the majority of the state, temperatures rarely drop below 0 degrees F. These conditions are ideal for growing cool-season crops that can withstand cooler temperatures.
Lay out your winter garden where plants receive plenty of sun. If planting on hillsides, avoid low-lying areas prone to frost and freezing.
Test your soil before planting winter vegetables in Virginia. Take a soil sample by digging 1 quart of soil from up to 10 locations across your garden with a shovel. Mix these samples in a bucket and allow to dry. Then scoop 1 cup of soil into a sandwich bag and take it to your county branch of the Virginia Cooperative Extension. An agent at the extension service will send the soil test to the Virginia Tech Soil Testing Laboratory. Test results are typically available within 3 weeks. The results will tell you your soil structure and pH, and will make recommendations as to the best amendments to improve your soil.
Prepare the soil by breaking up sections of ground with a spade to a depth of 12 inches. Spread a 4-inch layer of soil amendments over the broken ground and mix the amendments into the soil with a rake. Good soil amendments for Virginia soil include gypsum to break up heavy clay found in the Virginia Piedmont area, clover to improve nitrogen content and aeration of clay soil and composted manure to improve the nutrient structure. In the sandy Tidewater area, use peat moss to improve water retention and nutrient content, as well as compost to improve nutrient content. Be careful not to disturb the roots of nearby summer-growing vegetables as you prepare your beds for fall planting.
Plant transplants into your soil in late summer or early fall for a winter garden. Set your plants slightly deeper in the soil than you would for a spring garden so that they easily establish themselves in the drier soil where water is usually held at a greater depth. Choose low-growing plants and root crops that are cold tolerant such as Kale, cabbage, celery, radish, carrots and onions.
Mulch around your plants with a thick layer of straw to keep them insulated against frost. Move the mulch away during sunny days and return the mulch layer to cover your plants during cold winter nights.
Cover the plants during cold winter months with floating row covers. Floating row covers are hoops covered with plastic that create a mini greenhouse environment under the plastic. Using the row covers will heat the air around the plant as well as the soil to keep them warm in the coldest of months. Remember to lift the covers occasionally to improve circulation and avoid mildew or mold problems.