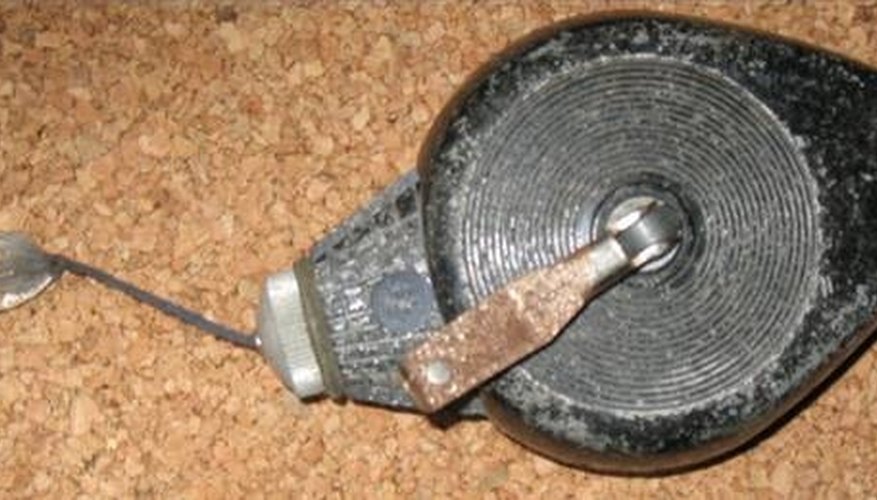 Image from Wikimedia Commons.
Pitching a concrete floor to drain perfectly is not a task one man or woman can do alone. This is a team effort and will require detailed preparation. A concrete floor that does not drain properly will inevitably crack from the constant erosive effects of pooling liquids. Furthermore, if a floor is incorrectly pitched, it could dump unwanted water or waste into sensitive areas. There is nothing worse than a slow, agonizing leak in the ceiling, basement, or along the foundation of a home.
Using a chalk line reel, chalk the walls of the room hosting the concrete floor at the desired level of the forthcoming floor.
Mark the location of the drain with a stick of chalk.
Using your measuring tape, measure the distance from the foundation chalk line to the drain's location. This is your base measurement.
Calculate the maximum height of the drain by multiplying your base measurement by 1/8-inch. For example, if your base measurement from the foundation line to drain is 10 feet, with the rate of slope being 1/8-inch, the maximum height of the drain is 15 inches.
Armed with this measurement, purchase the appropriately sized stakes.
Drive four stakes around the drain, one for each major compass point (north, south, east, west). Check with your tape measure to make sure they are driven to the appropriate height.
Hammer a nail into each wall surrounding the drain at the level of the marked foundation chalk line.
Tie a nylon line from each nail to each stake. This will give you a visual guide when the concrete starts pouring.
Things You Will Need
Chalk Line Reel

Chalk Stick

Concrete Stakes, 4 (height dependent on need)

Measuring Tape

Nylon Line (1 spool)
Resources