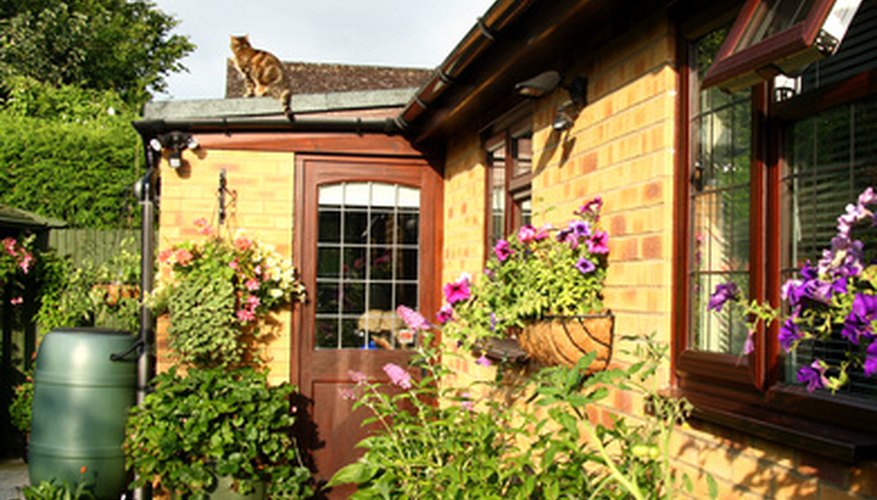 Whether you are short on space, require greenery for the inside, a patio, balcony, pool area or entryway, a variety of plants grow well year-round in pots. Selections include succulents, flowering plants, shrubs, palms, vines and trees. As with any container plant, you'll need t water regularly, as moisture dries from soil in pots faster than in the ground.
Jade Plant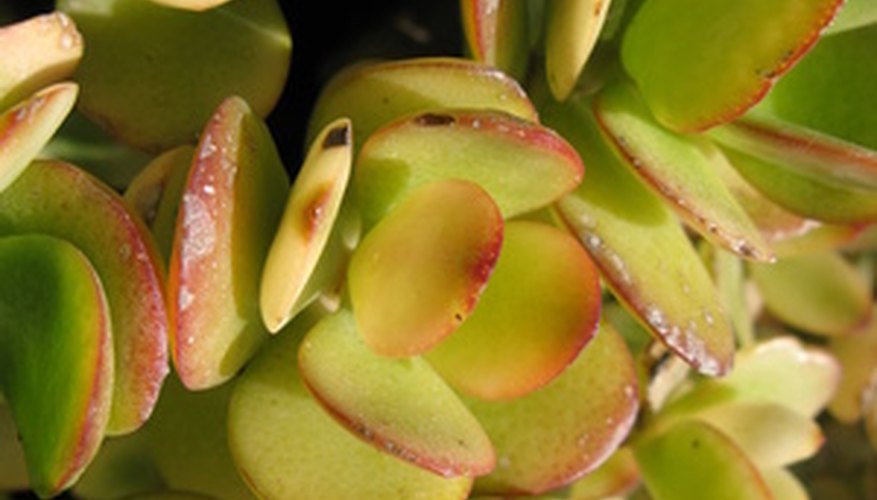 Jade plant (Crassula) an evergreen, perennial succulent is well suited for growing year-round in containers. Plants work well grown outside and indoors. There are various cultivars with oval leaves in colors of dark green, blue-gray, with some cultivars having reddish tinged leaf edges. In cooler areas, clusters of white or pink star-like flowers bloom throughout winter.
Jade plants prefer warm, dry conditions in full to partial sun. Indoor jade plants require placement by a bright, sunny window for best growth. It is a long-lived plant and as it matures, takes on a small tree-like form. Use a well-draining potting mix such as a cactus mix with organic matter incorporated into it. Keep the soil moist but not saturated during its growing season of spring through fall. Withholding water once the weather cools will force jade plants to bloom. Repot into a larger and heavier pot once plants become top heavy.
Spider Plant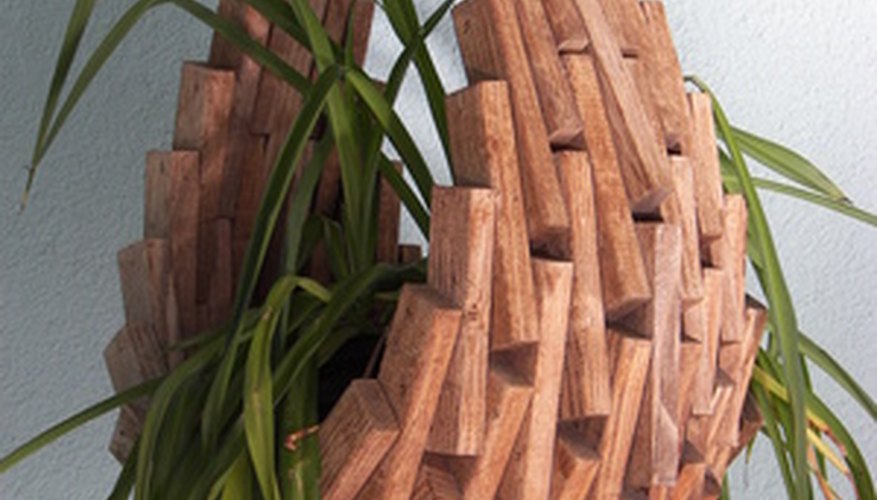 Spider plant (Chlorophytum comosum), also called spider ivy or St. Bernard's lily, is one of the most commonly grown container plants. It works well planted inside hanging baskets, containers or in warm frost-free areas as a groundcover. There are various cultivars producing both green and variegated foliage. Spider plant has gracefully arching foliage with small clusters of small, spider-like baby plants borne on long spikes year-round. Plants are relatively hardy and require little care.
Plants tolerate temperatures to 35 degrees F and those receiving approximately 12 hours of sunlight each day bloom more intensely. Plants tolerate full to partial sun and indoor-grown plants require a bright area for best performance. Spider plants tolerate a variety of well-draining potting mediums but grow best in those with peat incorporated into it. Water plants regularly to keep the soil moist but not saturated, though established plants are quite drought-tolerant.
Cast Iron Plant
Cast iron plant (Aspidistra elatior), also called barroom plant, is a hardy, evergreen perennial in the Liliaceae family. A variety of cultivars with evergreen, dotted and variegated foliage produce leaves growing to 12 to 20 inches long. Plants are well suited for container growth in an indoor or outdoor environment. In warmer regions of their growing zone, USDA planting zones 7 through 10, cast iron plant works well planted in the ground in shade gardens as a groundcover.
Plants prefer a fertile, well-draining potting medium kept moist but not saturated. Cast iron plants grow indoors filtered light or outdoors in partial to full shade. The plants have a clumping habit and grow moderately fast.