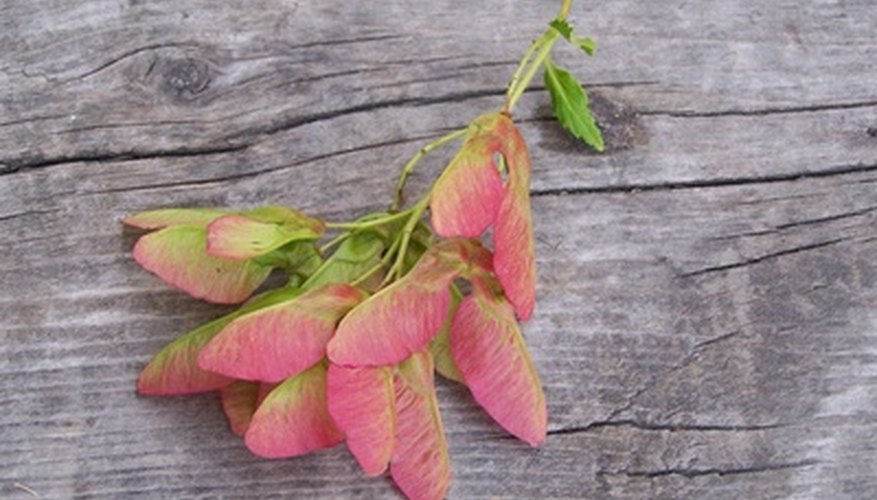 Each year trees produce thousands of seeds that fall into your lawn. Some of these seeds sprout almost right away, but some sit dormant over winter and sprout the following spring. Although they die after being mowed a few times, the seeds can make your lawn look unsightly in early spring. Removing as many of these seeds and putting down preventive herbicide are key to keeping your lawn free of tree seedlings.
Rake up seeds as they fall from your trees. If they remain in your lawn for more than a few days, they will get buried into the soil, starting the germination process.
Mow your lawn regularly. Keeping your lawn cut every four to seven days will also chop up any seeds that remain on your lawn. The embryos in the seed will then likely be destroyed, preventing germination.
Lay down a pre-emergent herbicide in the spring before any plant growth resumes. Apply with a broadcast spreader at the bag's indicated application rate to prevent tree seeds from germinating.
Things You Will Need
Lawn rake

Lawnmower

Pre-emergent herbicide

Broadcast spreader
Warning
If you plan on planting grass seed in your lawn, do not use pre-emergent herbicide that year, as it will prevent your grass seed from germinating.