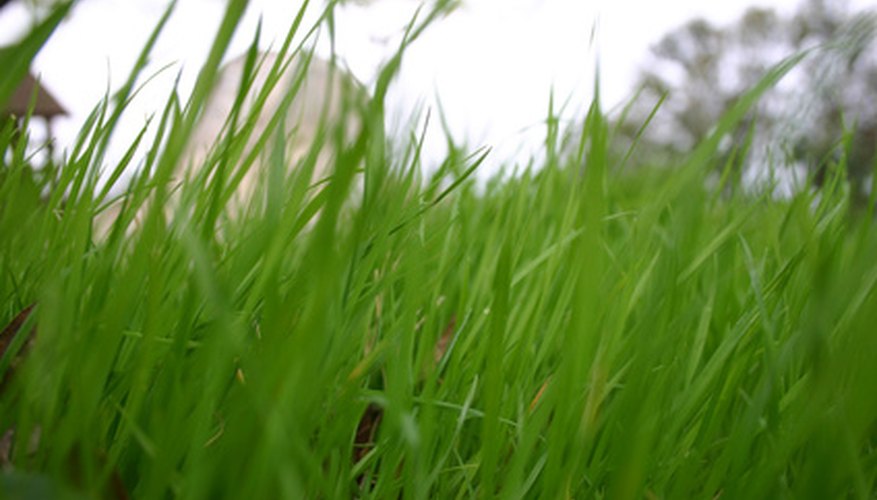 There are several species of nematodes that feed on lawn grass. Nematodes are small worms–too small to be seen with the naked eye. They are most often identified by the damage they inflict on lawns as they feed on grass roots. Nematode-infested grass may turn yellow, wilt, brown, thin or even die out in irregularly shaped patches that get larger over time. Nematode damage resembles other grass problems such as drought, fungus and disease. Before you treat your grass, take a soil sample from the affected area to your local county extension office for testing to be sure that nematodes are your problem.
Call a professional to fumigate the ground with a nematicide like Basamid G (dazomet) before you plant your grass. This chemical is not approved for home use and must be applied by a professional.
Call a professional to fumigate existing grass with Curfew Soil Fumigant. This fumigant is not approved for non-professional use and cannot be used on home lawns. However, it can be applied to athletic fields or other non-residential turf. The fumigant cannot be used within 100 feet of a structure and the turf cannot be used for 24 hours after it is applied. Curfew Soil Fumigant is not approved for use in all areas.
Kill nematodes in the top 6 to 8 inches of soil with the solarization method. Till the ground to a depth of 6 to 8 inches with a rototiller. Remove any rocks or debris that you find along the way and break up all large clumps of dirt. Water the soil with a few inches of water if it is dry. Stretch two layers of clear, UV-stabilized plastic sheets or tarps over the soil surface. Bury the ends of the soil 5 to 6 inches deep to secure them. Keep the tarp in place for six to eight weeks. Soil solarization must be done during the hottest months of summer.
Things You Will Need
Polyethylene or polyvinyl chloride plastic sheets or tarps

Rototiller
Tip
Test sod for nematodes before purchasing.
Warning
Dazomet will not kill all nematodes in your lawn and they may reestablish themselves after a period of time.