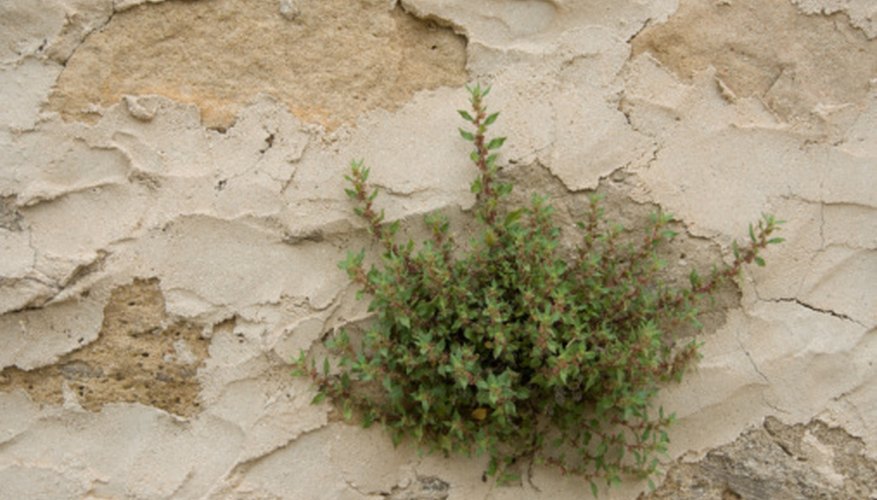 Jupiterimages/Photos.com/Getty Images
There are easy ways to remove unsightly grass and weeds between cracks, bricks and crevices. Many everyday household products can be used and work great. Here are some easy items to use that are very effective and you won't have to make a special trip to the store.
Pour boiling water directly onto the weeds you want removed. Be careful not to burn yourself.
Sprinkle salt in between cracks and crevices. Salt is a corrosive that kills plants and also will repel ants. With salt you have a double use and cheap helper.
Simply pour white, undiluted vinegar in cracks and crevices. It works great at warding off unwanted grass and weeds.
Pour, very carefully, undiluted bleach in cracks and crevices. Just use extra caution around your pets and children. You may also want to wear protective gloves.
Spray the unwanted grass and weeds with Spray & Wash. It works and will not damage the soil at all.