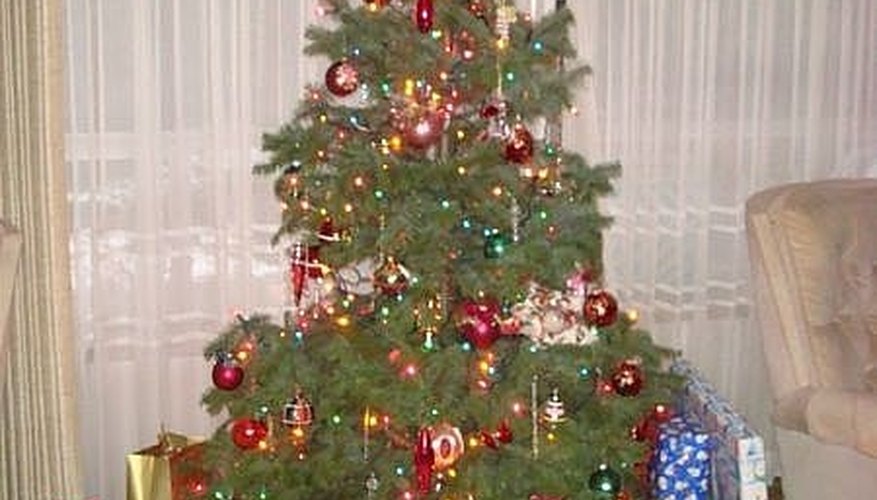 The holiday season is coming to a close, leaving you with a dried up, needle-dropping, prickly mess of a Christmas tree. In the coming days, you'll find yourself eager to chuck this cumbersome fire hazard out your door. There are a number of ways you can get rid of your Christmas tree, and most of them are inexpensive, if not free.
Remove decorations, lights, and stand. This should be a no-brainer, but you'd be surprised at how many folks leave the lights on the tree because they're too lazy to mess with them. Leaving items on the tree creates a big headache for others, so before you get rid of your Christmas tree, make sure it's as naked as you found it.
Boy Scout pickup. Many communities have a Boy Scout troop that drives around and picks up trees for a donation. If you're unsure of such a pick up to get rid of your Christmas tree, contact your local Boy Scout troop and inquire. (In addition, other organizations, like high school sports teams, girl scouts, etc. may offer this service.)
Recycling pickup. Many cities and towns offer free pickup of trees on a certain date. Check with your local recycling facility to see if your community offers free pickups to get rid of your Christmas tree.
Drop off at recycling center. If you have a yard waste or recycling center in or near your town, it is quite often free to get rid of your Christmas tree by dropping it off. However, this involves lugging the tree in your own truck, or inconveniencing a friend to use his (which will mean you'll owe him a 6-pack at the very least).
Community disposal. Apartment complexes or other similar communities often have a set location to get rid of your Christmas tree. Check with the main office of your complex to see if this type of tree pick-up is available to you.
Turn it into mulch. You don't have to worry about how to get rid of your Christmas tree if you recycle it yourself. This way, you can turn your symbol of the holidays into a wonderful addition to your spring garden.
Strip the tree. If you have no other options for getting rid of your Christmas tree, saw off the branches and cut the trunk into small pieces. Dispose of your tree in your yard waste or recycling (depending upon your city's specifications) a little at a time.
Things You Will Need
Phone book

Truck (optional)

Friend who owns a truck

6-pack of beer to pay your friend back for his time
Warning
Be sure to get rid of your Christmas tree before it completely dries up and turns into a fire hazard.