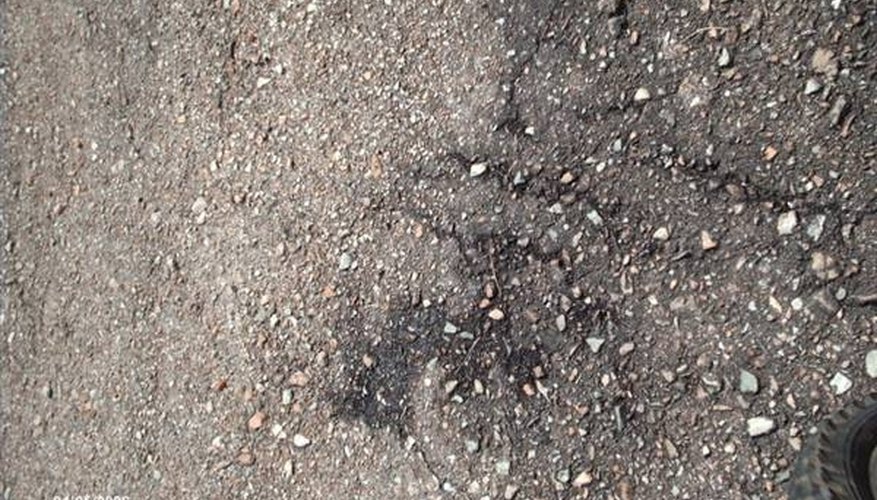 If you're looking to make a new patio or driveway in your home, consider using exposed aggregate in lieu of regular smooth concrete. This material provides a unique look and texture for your home improvement project. With exposed aggregate, normal concrete surfaces are topped with a thin layer of pea-sized gravel. The gravel is left exposed and visible, though it still possesses all the strength and durability of traditional concrete. This project can be done in about the same time frame as regular concrete work.
Form the concrete as you normally would. Forms can be built using 2-by-4-inch boards or pre-built models can be purchased from your local home improvement store. Stake the forms firmly into the ground before you begin your pour.
Spread a base layer of gravel across the formed surface. Use a wheelbarrow to move the stones and a shovel to spread them. Gravel should be 4 to 6 inches thick.
Blend concrete mix and water according to the instructions on the package. Place the mixture into a wheelbarrow and blend it using a drill with a paddle bit.
Pour the concrete mix into the forms. Use a trowel or hoe to spread it evenly across the surface. Leave a ¼ -inch gap between the top of the poured concrete and the top of the form.
Add a single layer of pea-sized gravel across the top of the wet concrete. Use a stiff broom to spread the gravel over the entire surface.
Use a 2 by 4 to press the aggregate gently into the top of the concrete while it is still wet.
Wait one to two hours to let the concrete begin to dry slightly, then use a lawn roller to firmly pack the aggregate into place.
Sweep the surface of the concrete with a stiff broom to wipe away any excess material from the top of the aggregate.
Things You Will Need
Concrete forms Gravel Wheelbarrow Shovel Concrete mix Water Drill with paddle bit Trowel or hoe Aggregate mix Stiff broom Lawn roller
Tip
There are many different colors, shapes and sizes of gravel available. Choose the one that best matches the look you're going for.