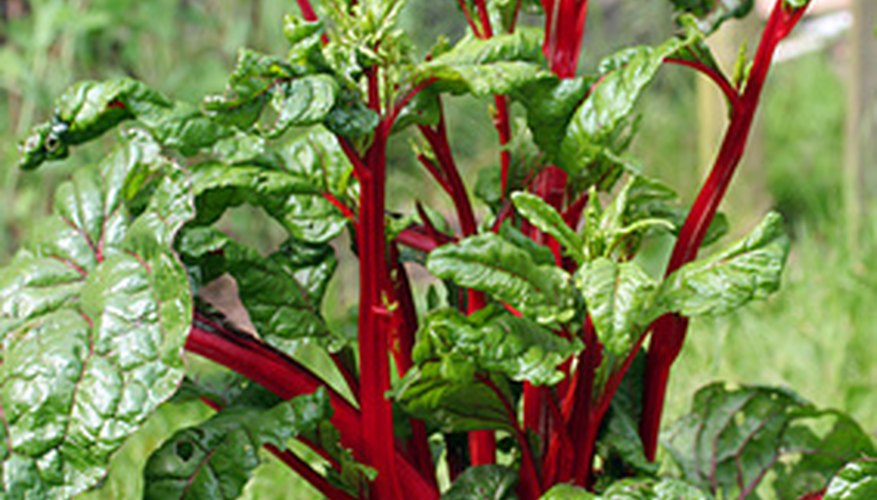 Growing fruits and vegetables in low sunlight only means you will be more successful with root and leafy vegetables than with vegetables that produce their fruit from flowers, such as peppers, tomatoes, and beans. Many berry fruits do well in low sunlight situations, too. Blueberries, gooseberries, currants and raspberries all grow in lower sunlight, though like vegetables, you will harvest less than if you could grow them in more sunlight.
Cut back lower branches from trees and bushes that overhang your garden area with pruners. By trimming the branches you not only open up the canopy above your crops for additional light, but also create more air circulation for your vegetable and fruit plants. More light and air circulation will help your plants grow better and decrease the presence of fungus and diseases.
Supplement the soil where your low sunlight vegetable garden will be planted with organic compost or material such as decomposed leaves or kitchen scrapes. Use a shovel or rototiller to work the organic matter into the soil. Extra nutrients in the soil are needed because, in most cases, the trees and bushes shading your garden will compete with your vegetables and berries for nutrition. Adding compost also helps with soil drainage.
Follow the planting guide and instructions for the types of vegetables and berries that accompany your seeds or transplants to plant them. There will be no difference in depth and spacing whether planted in full sun or low sunlight.
Check the soil moisture of your low sunlight vegetable and fruit garden, watering when the top 1 to 2 inches of soil appears dry. Depending on your region and area, your low sunlight garden may stay moist much longer than a garden in full sun, or may become drier than gardens not shaded because the tree canopy restricts rain from reaching your garden area.
Feed your vegetables and fruit with fertilizer formulated for your particular varieties of plants. Follow the instructions on the package for best results. Giving fruits and vegetables growing in low light fertilizer is particularly important if the shade is created by trees and bushes, because those plants take nutrients from the soil and away from your garden.