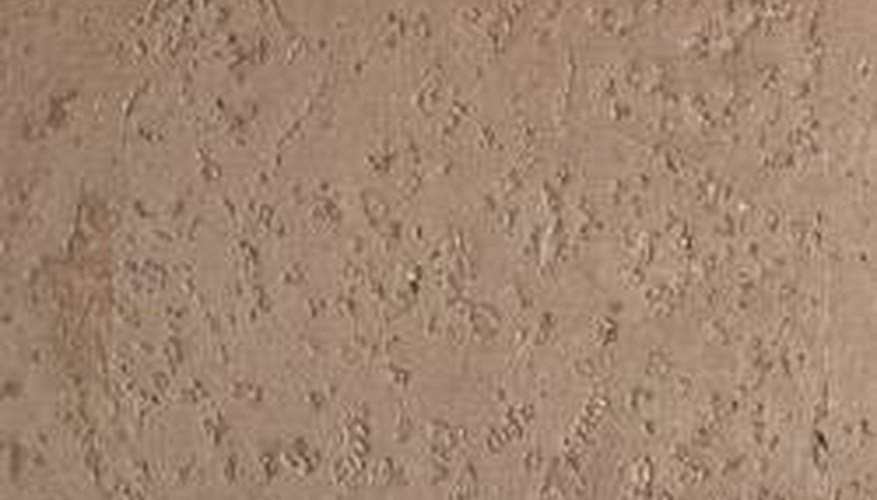 Derived from the bark of the cork oak tree, cork flooring poses no hazards to the environment because the bark is harvested from trees that do not need to be cut down, regenerating more bark as the old bark is stripped. Ecologically friendly, cork flooring also offers a soft feel under foot, and a soundproofing quality that adjoining neighbors will appreciate. Although cork flooring is durable, it does require special care to maintain its quality. Regular cleaning is especially important, and freedom from liquids and chemicals is a necessity. Follow these steps to learn how to better care for your cork floors.
Wipe up any liquids immediately following a spill, using paper towels. You will want to avoid the penetration of any liquids into the cork that can flow between the seams and cause mold to form underneath.
Sweep the cork floor with a soft bristled broom to remove any dirt and debris that has accumulated on it. A soft broom is preferred over a coarse broom, because cork flooring is highly susceptible to scratching.
Fill a bucket with warm water and dish soap. A small amount of soap is all that is necessary. Excess amounts will leave a film on the floor after it has been washed.
Mop the floor with a sponge mop. The mop should be rung out well before washing the floor to avoid saturation of the cork.
Allow the floor to air dry until it is thoroughly dry. To speed up the process, you can wipe the floor down with a soft cloth to absorb the water.
Things You Will Need
Paper towels Soft bristled broom Soft towel Sponge mop Bucket Warm water
Tip
Placing collection trays underneath plants and pet bowls is encouraged to avoid water from penetrating into the cork flooring. For cork floors that are losing luster, the application of an acrylic sealer is usually suggested. Cork flooring is available in a variety of colors and can be purchased as square tiles. These cork tiles can be placed just as easily as standard linoleum floor tiles, making installation a breeze for the homeowner.
Warning
Avoid pulling furniture along the cork flooring when rearranging furniture. Using magic sliders or lifting the furniture is a safer alternative to avoid scratching the cork's surface. Cork flooring is susceptible to fading by direct sunlight. The use of drapes, blinds or shades can lessen the chances of this occurrence. Remove any sharp objects from the floor immediately to avoid gouges in the cork. Vacuuming with an agitator is not recommended due to the possibility of scratching the cork.