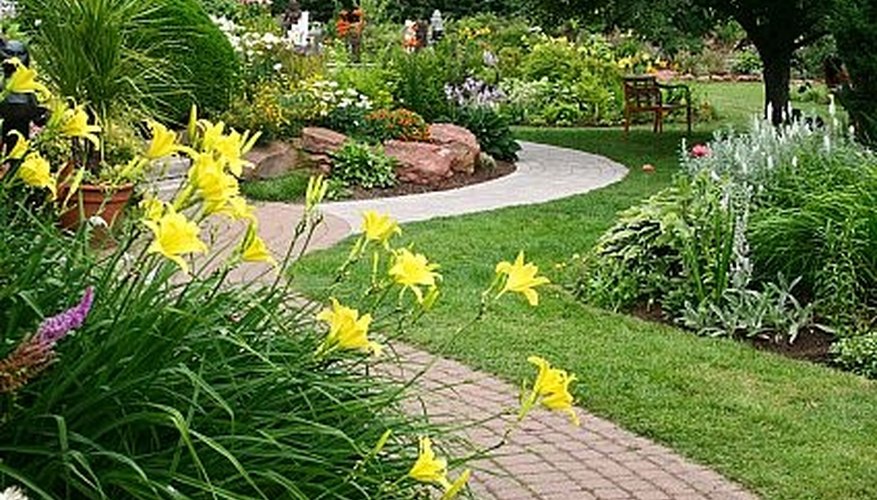 How to Grow a Thick Healthy Lawn. The best way to ensure a thick, healthy lawn is overseeding or reseeding. Just adding fertilizer (even on a regular basis) won't prolong the life of grass plants; grass plants grow old and die off. Replacing these old grass plants by overseeding will ensure your lawn stays thick, healthy and weed free. However, overseeding is more than just throwing down some grass seed and hoping for the best. Here's how to go about properly overseeding your lawn.
Start by cutting your lawn (or at least the area you want to overseed) relatively short-about 1 ½ inches.
Rake the area well to remove grass clippings, any thick thatch (see my article on how to Dethatch your lawn) and also rough up the soil to accept the new grass seed. It's important to get rid of anything that will prevent the grass seed from getting right down into the soil.
Mix your grass seed and topsoil together. Use the proportions on the grass seed bag for starting a new lawn to determine how much seed to put in the mixture.
Spread the soil/seed mixture on your lawn and rake it in evenly into about a ½-inch-thick covering.
Add a thin layer of peat moss to help with soil retention and press or tamp everything down. In small areas you can just walk on your lawn, but for large lawns, renting a lawn roller makes the job easier.
Water the newly seeded area thoroughly (but don't flood it) and keep the total area moist for a couple of weeks or until you see blades of grass emerging. Depending on conditions, this could mean watering two or even three times a day for two or three weeks.
Allow the new blades of grass to grow to about 3 inches in height before cutting them for the first time.
Things You Will Need
Stiff rake

Good quality grass seed

Black earth or top soil

Peat moss

Lawn roller
Tips
Early fall is the best time to overseed (particularly in the North and Midwest), but don't overseed after your lawn has gone dormant.

Buy good quality grass seed and make sure it is suited for your lawn, for example, get sunny seed if your lawn gets a lot of sun or grass seed for shaded area if your lawn doesn't receive a lot of direct sun.

Keeping the grass seed moist is the secret to getting good plant grass growth. The seeds need moisture to germinate and grow, so if you only water them once or twice you won't get thick new growth.

Adding fertilizer along with the topsoil isn't really necessary; the soil should have all the nutrients the seeds need to start growing. Getting a soil sample tested and adding the amendments recommended by the results is a better way to spend your money.