http://cworoniuk.googlepages.com/FallLeaves3.jpg/FallLeaves3-full.jpg
As the weather begins to turn cooler and crisper, the leaves begin to turn brilliant fall colors. How beautiful they are hanging from the trees and gently falling to the ground. Framing fall leaves helps to preserve their beauty and creates a gorgeous decoration to add to any home.
Pick out the best looking leaves. Lay them between sheets of wax paper and press between two heavy books for a day or two. This will help them to lay flat and press some of the moisture out of them.
Spray one side of each leaf with spray varnish. Let it dry. Turn the leaf over and spray the other side. Let it dry. The spray varnish helps to give the leaves a sheen and preserves them.
Lay the leaves on the picture frame matte and arrange them until you are satisfied with how it looks.
Hot glue the leaves in place on the matte and let them dry.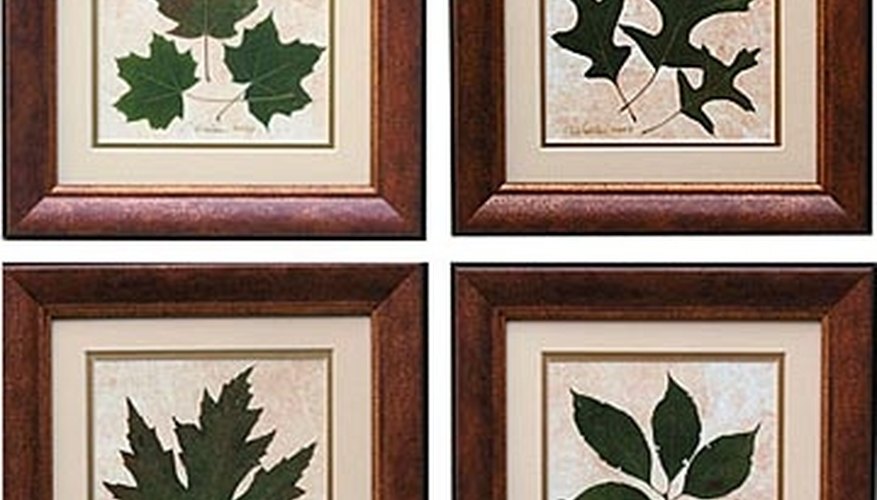 Replace the matte inside the frame. No need to add a glass cover unless you so desire.
Things You Will Need
Fall leaves - different sizes and colors

Picture matte

Picture frame

Hot glue gun

Spray varnish

Wax paper
Tip
Use small frames and large leaves such as maple leaves. Add one leaf per framed matte and hang in pairs or threes on your wall.