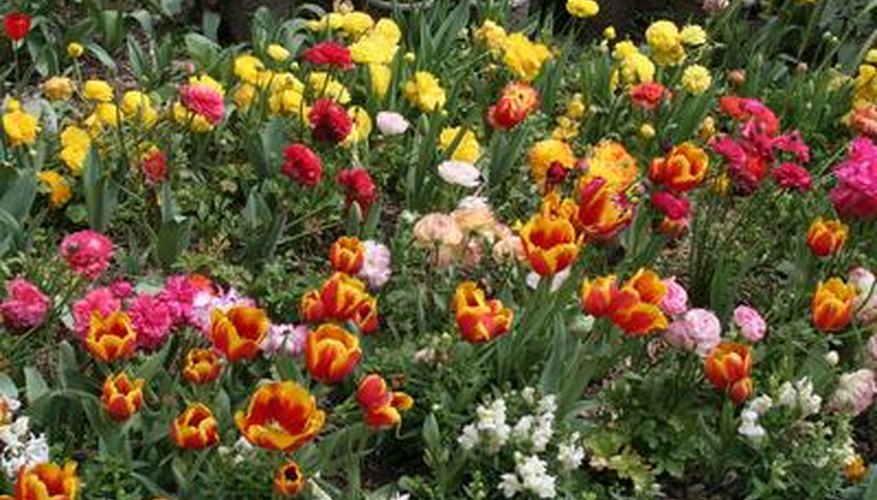 So you have a lovely, open, sunny spot just perfect for a flower garden, but you're not quite sure what to put in it. There are so many choices when it comes to sun-loving bloomers that narrowing your options to create continuity is often the biggest dilemma. You can just visit the nursery and grab what appeals to you, but without a plan you're destined to make some mistakes and end up with a hodgepodge instead of a well-designed space.
Select a central theme for your sunny flower garden; this will give you a basis for your choices, help you arrange the garden according to how you will use it, and create a design that works in your space.
Cut Flowers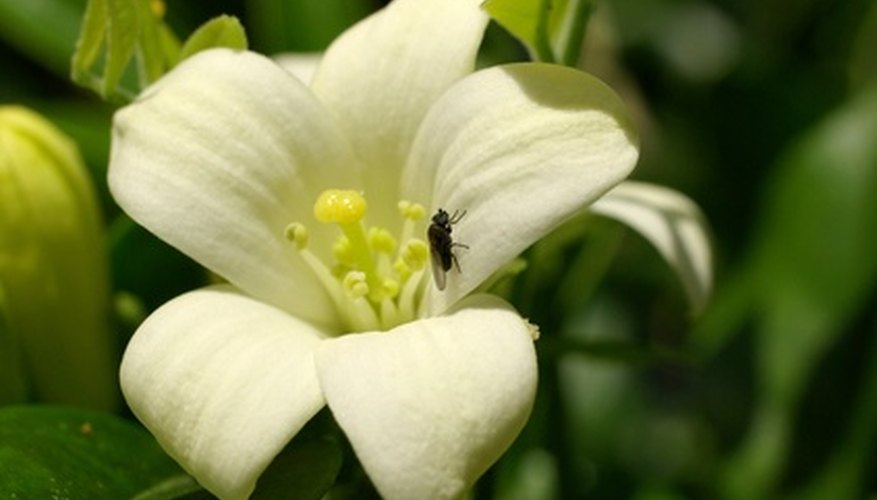 If you love having a vase of cut flowers, but can't always fit a florist's bouquet into the budget, then your sunny flower garden will provide the means to get your cut-flower fix. There are several flowering shrubs and types of perennial and annual flowers that do very well as cut flowers, and many of them prefer a spot with plenty of sunshine.
Plant sun-loving bushes that provide plenty of flowers and foliage for vase arrangements as well as structure and height to your garden. Mock orange (Philadelphus) has fragrant flowers around the middle of summer. Plant it next another shrub, perhaps eucalyptus (Eucalyptus) or euonyums (Euonymus), both of which have foliage that is a favorite of florists. Fill in the rest of the flower garden with your favorite selection of sun worshipers. Annual flowers might include: snapdragon (Antirrhinum), calliopsis (Coreopsis), or zinnia, which self-seeds readily. Perennial choices to fill bouquets include: baby's-breath (Gypsophila paniculata), bellflower (Campanula) delphinium, peony (Paeonia), and yarrow (Achillea).
Winter Interest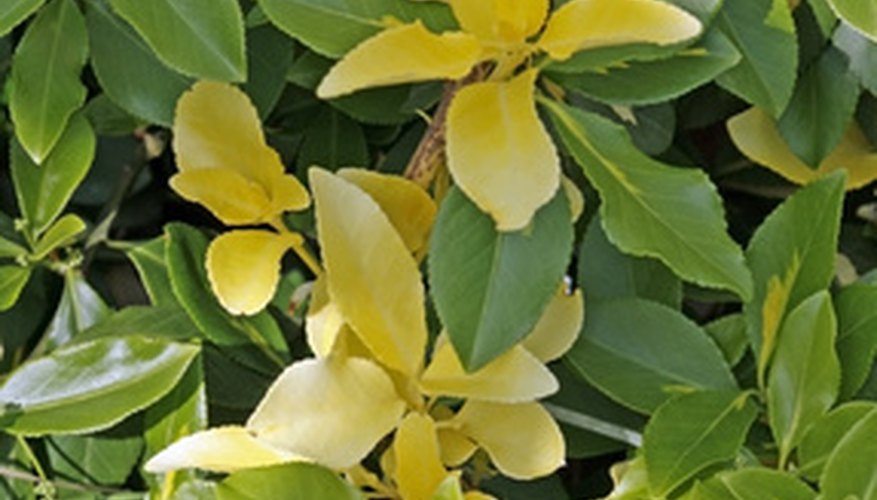 A winter flower garden can be so depressing: dead, bent-over stalks, forlorn foliage, bare branches and scrubby-looking shrubs. Nothing cheerful in sight except a glinting icicle or two. Plan your sunny flower garden so that it provides beauty in winter as well as in summer. Do this by careful plant choices.
The foundation plants should be evergreen: holly (Ilex) and cypress (Chamaecyparis) are two sturdy choices. Azaleas (Rhododendron) and gardenias (Gardenia jasminoides) have lovely flowers in spring and evergreen foliage in winter. Fill in with other plants that have berries, great structure, or other winter interest: winterberry (Ilex verticillata) and firethorn (Pyracantha) are great choices for berries. Clumping grasses like zebra grass (Miscanthus sinensis 'Zebrinus') maintain structure through the cold. And choose summer-blooming perennials that die back to the ground, so you don't have dead remnants marring your winter view. Peony, iris, chrysanthemum and astilbe are all perennials that disappear from view until spring.
Butterfly Attraction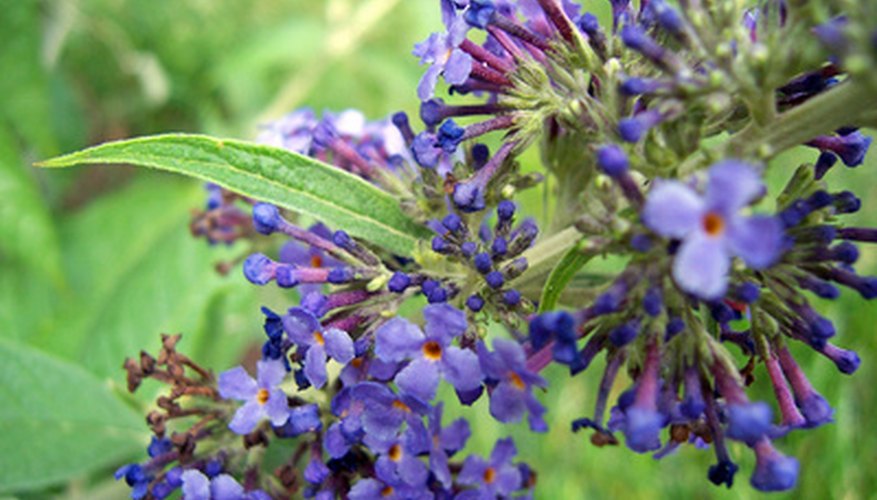 There's not a better complement to an area of bright flowers than dainty, bright butterflies hanging around, enjoying your gardening prowess. Butterflies are attracted to almost any bright flower, but there are a few plants, both annuals and perennials, which seem to be special favorites. Butterfly bush (Buddleia) is a perennial shrub that butterflies love. Other perennials they like include foxglove (Digitalis), mistflower (Eupatorium colestinum), lupine (Lupinus), bee balm (Monarda), and sweet William (Dianthus). Annual flowers to try for butterfly attraction include snapdragon (antirrhinum majus), cosmos (Cosmos bipinnatus), sunflower (Helianthus annus), morning-glory (Ipomoea), nasturtium (Tropaeolum majus), and zinnia (Zinnia).
Create a special butterfly corner in your garden with a butterfly bush surrounded by a selection of the perennials listed above. Tuck a bench, a swing, or a couple of outdoor chairs into a nearby shady spot so you can sit and enjoy the view. In the spring, fill in the empty spots with some new annuals or add a couple of containers or a hanging basket to heighten the attraction factor. Then sip your iced tea and sit back.