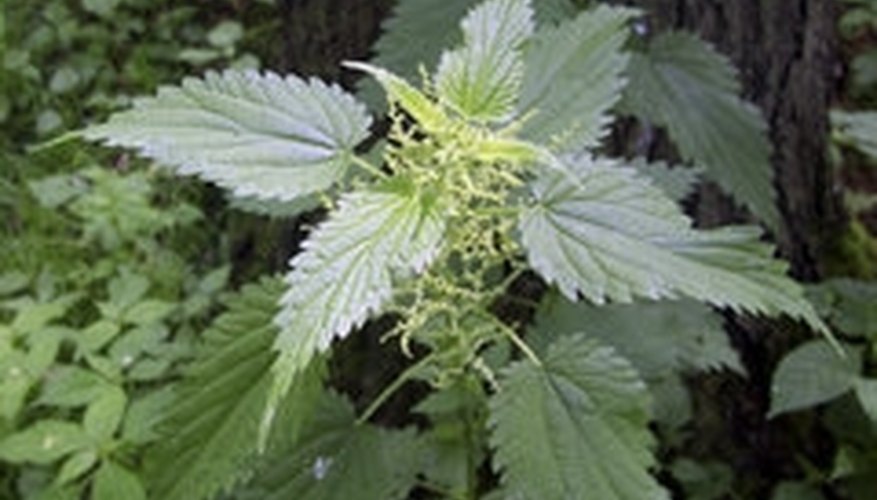 There are many reasons to drink nettle tea. It's full of vitamins, potassium, iron and calcium. Not only is it good for you, it's also very available; the plants are hardy and grow all over the place. Stinging nettles can be found in Europe, North America and Asia. Nettle tea goes well with food and also makes a great tonic (a drink to help prevent illness).
Locate patch of naturally growing stinging nettles, away from car traffic, pesticides or animal waste. Riverbanks and woodlands are great places to look.
Bring your gloves, bowl and scissors.
Carefully snip off the very tops of the nettles, called the tips. The tips will often be a lighter shade of green than the rest of the plant. You can use more of the plant, but the tea will be more bitter.
Roughly chop the nettle tips in the bowl with the scissors.
Bring out a cooking pot or a cafetiere (plunger-style coffee maker). Place the chopped nettles in the pot or the cafetiere. You need one cup of water per loose cupped handful of chopped nettles. You don't need exact measurements to have a good cup of tea.
Bring water to the boil in a kettle. When it boils, add it to the nettle-filled pot or cafetiere.
Let the tea steep for 10 minutes. Then either strain into a cup (if using a pot), or press the plunger down and pour into a tea cup (if using a cafetiere). Usually, you do not need sweetener.
Things You Will Need
Work gloves

Patch of uncontaminated stinging nettles

Scissors or gardening shears

Collecting bowl

Kettle

Cup

Pot (optional)

Cafetiere (optional)
Tips
If you don't boil or infuse for at least 10 minutes, the sting will still be there.

The greens are edible and delicious. They can be added to soups, stews and pastas or eaten with potato chips (crisps).

Only drink one cup of nettle tea per day until you get used to it, or you might get diarrhea.

Nettle tea can be drunk hot or cold.
Warnings
Never drink more than three cups a day, as this will give you bad diarrhea.

Don't drink nettle tea if you get any kind of allergic reaction, such as hives, swelling or difficulty breathing.
Resources