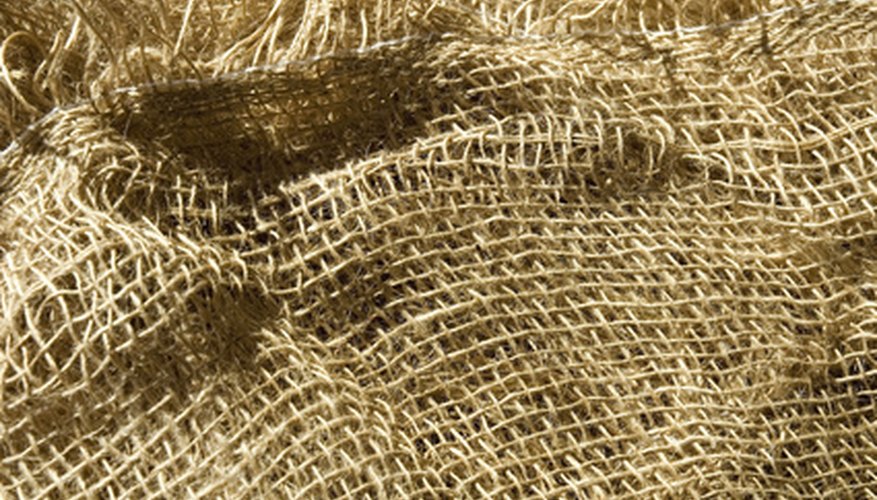 Burlap provides a textured and porous material in which to plant trees and a variety of other plants. Planting a tree in burlap allows you the ease of transplanting once the tree is mature enough to be placed into the ground. A simplistic process for even the novice gardener, knowing how to plant a tree in burlap provides you with a beneficial and attractive container.
Fill a wheelbarrow with about 25 lbs. of organic potting soil and 10 lbs. of kitchen compost.
Use a shovel to thoroughly mix the contents of the wheelbarrow to disperse the compost throughout the soil evenly.
Fill a burlap sack with half of the compost and soil mixture. A 40 lb. burlap sack will be filled a little under halfway with this mixture. Bag the other half of the mixture for transplanting the tree later.
Dig out a 5-inch-deep burrow, using your hands, in the center of the burlap sack filled with soil and compost.
Place the tree seedling into the burrow, making sure to cradle the root ball for protection.
Surround the plant with a mound of soil, filling in the burrow around it. This protects the roots after planting it.
Administer approximately a gallon of water to the tree seedling. Follow this watering schedule once a week until the seedling is ready to be transplanted into the ground.