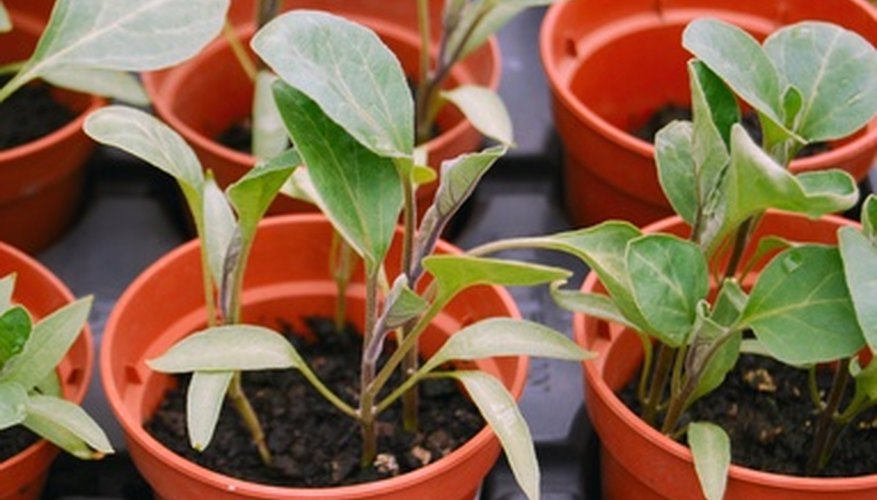 Many gardeners want to give their plants a head start on the growing season by starting the seeds indoors. The use of lights over the growing pots or flats gives the seedlings the extra light they need to grow at a uniform rate and the required exposure to the type of light they need. Regular light bulbs are not recommended for growing seedlings, nor are fluorescent lights labeled daylight or white, as these do not give the proper light colors from the spectrum.
Plant the seeds you wish to grow following the package directions.
Set up the fluorescent lights 6 to 12 inches above the growing containers.
Allow the seedlings to emerge in the pots or flats before turning on the lights. The use of plastic wrap loosely laid over the growing pots will encourage seed germination. Remove the plastic as soon as the seedlings emerge from the soil.
Keep the plants under the light for 16 to 18 hours daily if the seedlings receive no other natural light during the day. If natural light is available, you can cut the time back to 12 to 14 hours daily, during the same period that the seedlings receive natural light.
Keep the seedlings under the lights until time to transplant to larger pots or into the garden.