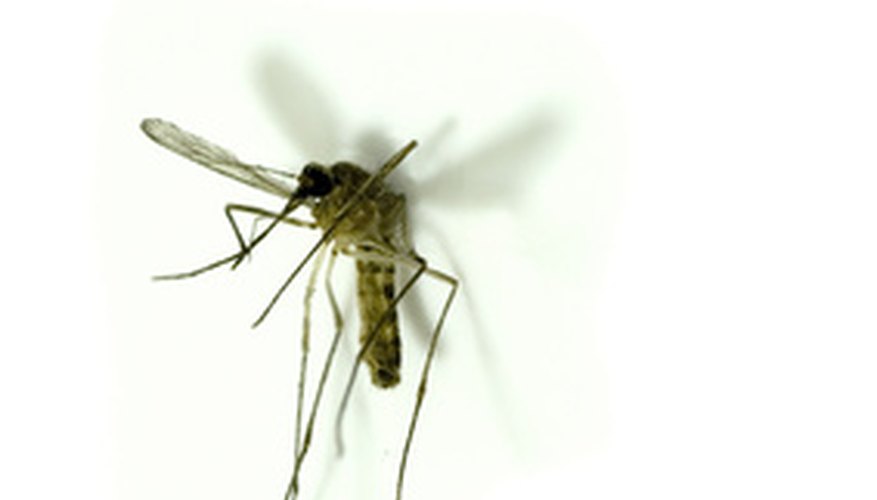 Rain barrels are a great way to collect rain water to use in watering your plants, gardens and lawns. It conserves water and saves money. There is one problem with rain barrels, however: They provide an excellent breeding ground for mosquitoes. Mosquitoes carry all kinds of diseases that can make a human sick. It is important to kill any mosquitoes you find in your rain barrels, and then prevent new mosquitoes from getting the rain barrels.
Introduce a few mosquito fish in to your rain barrel. These fish are natural predators to mosquito larvae, and will kill any mosquitoes in your rain barrel that are trying to develop in to adults.
Add a few mosquito dunks to the top of your rain barrel. The dunks are actually a larvicide that will cause the death of any mosquito larvae that munches on them for food. Most garden centers sell mosquito dunks, but if yours doesn't, you can always order some online.
The main ingredient in the mosquito dunks is Bacillus thuringiensis israelensis. It is harmless and won't hurt any children or pets it comes in contact with.
Place a fiberglass screen over your rain barrel to prevent adult mosquitoes from laying eggs in your rain barrel in the future. If the adults can't get in, they can't lay their eggs.