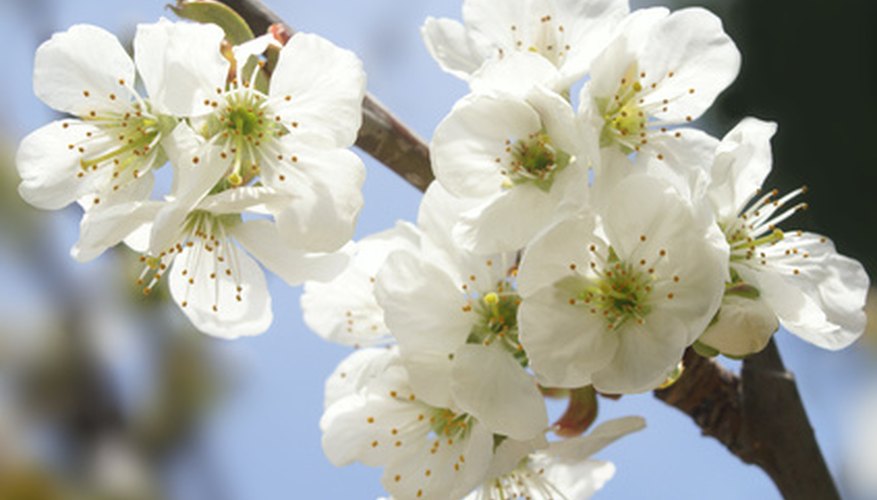 The Bright 'N Tight cherry laurel tree, a smaller variety of Carolina cherry laurel, will grow to 25 feet in height, but can also be pruned into a compact shrub. The stems, when crushed, smell like cherries. Bright 'N Tight, which blooms in early spring with small, fragrant, white flowers, is fast growing and hardy to USDA zones 7 through 10.
Grow the Bright 'N Tight cherry laurel in full to partial sun. In areas with hot summers, provide the plant with afternoon shade.
Keep the soil moist when planting. Once established, the tree is drought tolerant and requires no irrigation except during periods of extreme drought. Then water the plant until the top 4 inches of soil are moist.
Inspect the tree for signs of insect infestation. Mites and borers are particularly attracted to the tree, but can be controlled with insecticides applied at the rate suggested on the product's label.
Fertilize the cherry laurel tree in the spring with a 10-10-10 formula, at the rate suggested on the package.
Warning
The bark and fruit of the cherry laurel are poisonous. Do not plant where livestock can reach them, and keep children and pets away from the tree.