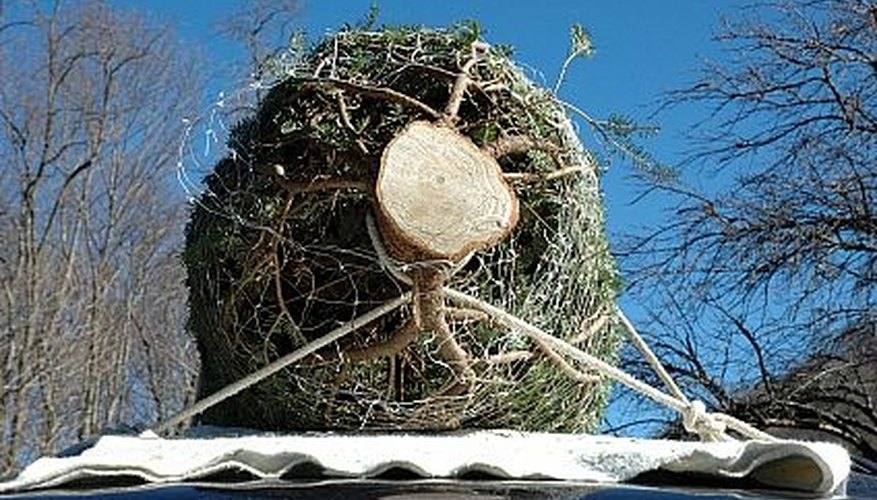 How to Tie a Christmas Tree to a Car. Getting your beautiful Christmas tree home can be a less-than-cheerful event. Here are a few tips to make the trip smoother.
Put on heavy gloves to protect your hands.
Don a jacket or other garment to protect your arms.
Shake out the tree to get rid of foreign objects, insects and loose branches.
Place a sheet of plastic over the roof of your car to protect the paint and finish.
Lift the tree and place it on the roof. Get help if the tree is very large.
Wind the rope or bungee cord all around - over the tree, then under the roof and back over the tree - until the tree is secure.
Tie the rope or cord securely. Pull on the tree and make sure it's tightly tied.
Things You Will Need
Heavy Gloves

Heavy Warm Jackets

Plastic Sheeting

Bungee Cords

Ropes
Tips
Bring your own rope or bungee cords when you go to buy the tree.

Place the tree on the roof with the trunk end facing forward. This will prevent wind breaking off branches while you are driving.

Many tree dealers will deliver the tree right to your front door. It may be worth the nominal fee to avoid the hassle of hauling it home yourself.