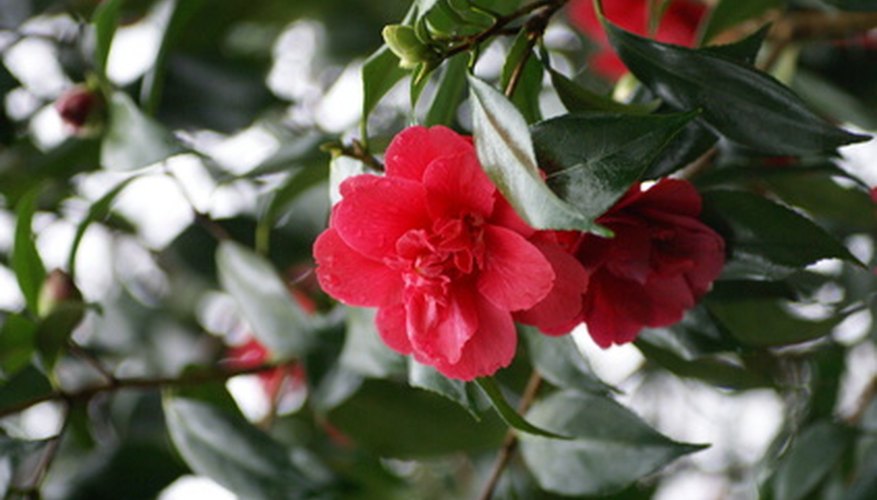 Acidic soil is defined as soil that has a pH of less than 7. Areas with heavy rainfall tend to have more acidic soils than arid, dry regions that have frequent droughts. Gardeners with acidic soil can choose from a wide range of plants. There are many acid-loving flowering plants that thrive in these rich, moist conditions.
Stokes' Aster
Stokes' aster (Stokesia laevis) is an evergreen herbaceous perennial native to the Southeastern United States. The low-growing plant reaches an average height of 1 to 2 feet, producing long, fleshy green leaves and fluffy flowerheads in shades ranging from white to pale sky blue, dark blue and even bright yellow in some cultivars. Stokes' aster is popular for its long-lasting flowering period, which occurs from late spring until the first frost of winter.The plant grows best in full sunlight and in USDA zones 5 to 10. Stokes' aster thrives in acid soil, and will love an acidic, well-drained soil that's frequently watered. Remove the spent flowers of this plant to keep it blooming as long as possible.
Anthurium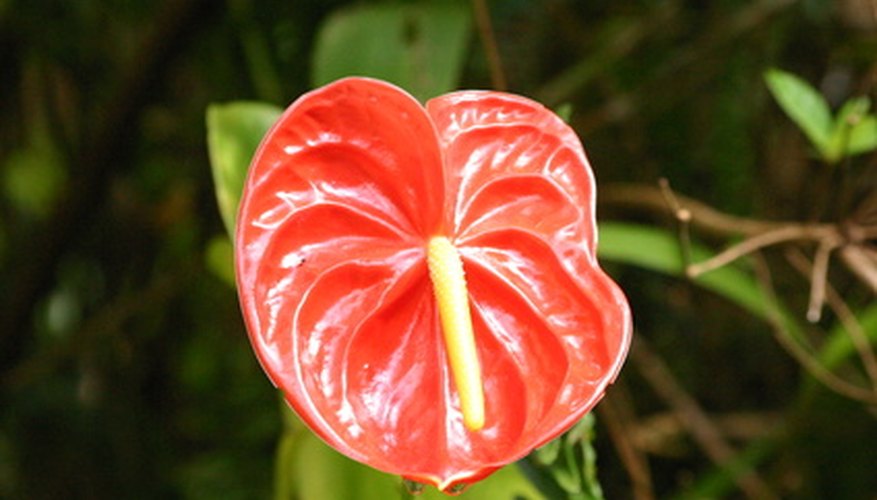 Growing between 2 to 3 feet high, the anthurium (Anthurium x ferrierense) is a medium-sized perennial that boasts glossy green foliage and waxy flowers accented by a protruding spadix. The plant is commonly available with either white or pinkish red flowers. Anthurium is frequently sold as an interior plant, though it can be grown outdoors in partial or full shade in USDA zones 10B to 11A. Anthurium prefers a well-drained, acidic or neutral loamy soil that is watered frequently, enough to keep the soil consistently moist to the touch. Care should be used if cultivating this plant in a household with children or pets, as the plant is toxic if ingested.
Camellia
A member of the tea family, the camellia (Camellia japonica) is an evergreen shrub or small tree that hails from China. The slow-growing plant ultimately can reach a height of up to 20 feet, though it will be much smaller if grown in a container. The shrub features glossy oval leaves accented by large rose-like flowers, most commonly seen in a rich shade of pink. The plant does best if grown in partial shade in USDA zones 6 to 9. Camellias love acidic soil that's kept evenly moist. The plant should be pruned in the spring to keep it looking tidy and neat. The spent flowers of the shrub can be unsightly when left to turn brown around the base of the plant.