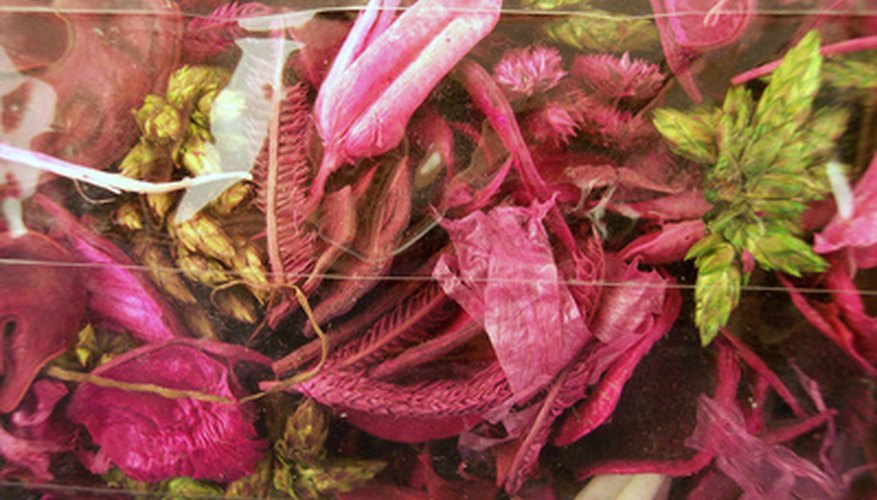 Statice is an everlasting flower that belongs to the Limonium plant family. Different varieties of statice exist around the world, ranging in height from 12 inches to shrubs that grow to 6 feet tall. All statice flowers have papery flowers that are slightly spiked. You can sometimes find statice growing wild on and near beaches because it grows well in sandy, salty soil. The flower spikes dry well, last for several years and make attractive additions to dried flower arrangements.
Cut statice flower spikes down to the base of the plant when flowers first begin to open. Make certain the stems are as long as possible.
Tie small bundles of statice flower spikes with string or twine at the base of the stem. Include six to eight flower spikes in each bundle to allow the stems and other parts to get enough air circulation, without which they can mildew.
Hang a clothesline in a warm, dark, dry, well-ventilated area such as your garage. Clip your tied bundles upside down to the line, leaving several inches of space between bundles to allow enough air circulation.
Check your drying bundles every few days. When they feel brittle or crunchy, take them down and use them in dried arrangements, potpourri and for other decorative uses.