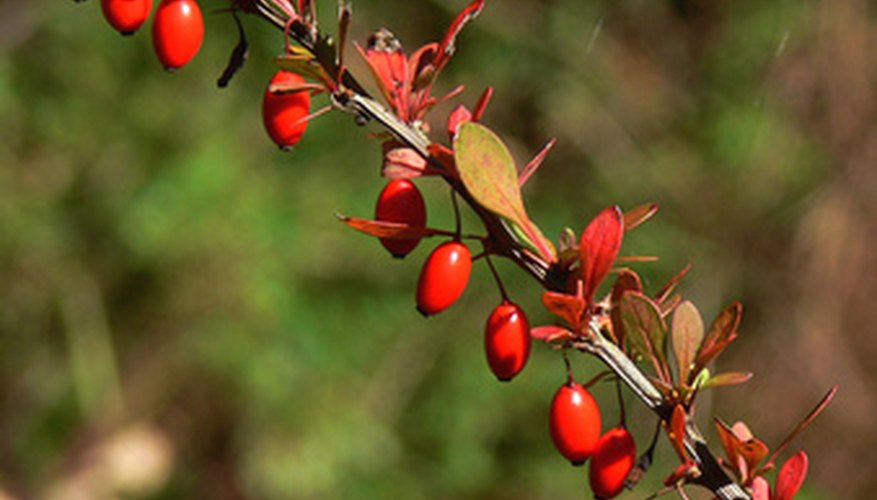 Windy climates can damage even the healthiest of plants. Damaging winds can break tender stems and pull weaker plants out of the ground. Wind can cause lower temperatures, which can affect the growth rate of many plants. In order to survive a windy climate, plants must be hardy and able to bend.
Bayberry
Bayberry is usually grown as a low-lying evergreen shrub approximately 3 feet tall, which makes it a hardy pant in windy environments. It grows well on poor soils due to the fact that it has nitrogen fixing bacteria located in its roots. The wax extracted from the bayberries is frequently used to make sweet smelling candles. Bayberry is native to Madeira and the Canary Islands and adapts well to almost any environment.
Flax
Flax is an annual plant that is native to Eastern Mediterranean and India. It grows nearly 4 feet tall and it blooms in late summer. The flowers are blue and the leaves are long and glossy. The flax root system is extensive and can reach down as far as 4 feet into the ground, which make it easily stand up to windy conditions. According to Purdue University, flax was one of the first crops domesticated by man in the 1700's and is used as food for both humans and livestock.
Mountain Ash
The mountain ash grows 10 to 30 feet tall and 4 to 10 feet wide. It prefers moist, swampy areas and full sun. It is often planted to provide a wind break in windy locations. The flowers grow in clusters and are small and white. The tree blooms from May to July and it produces a red berry that provides food for many types of birds.
Viburnum
Viburnum is an evergreen, flowering shrub that is native to the northern hemisphere. It blooms in early summer with clusters of white flowers and can grow as tall as 30 feet. Viburnum produces a spherical fruit that ranges in color from red to black. The fruit is mildly toxic. It grows in sun or shade and adapts well to a wide variety of soil types. It can withstand windy coastal conditions including sandy soils.