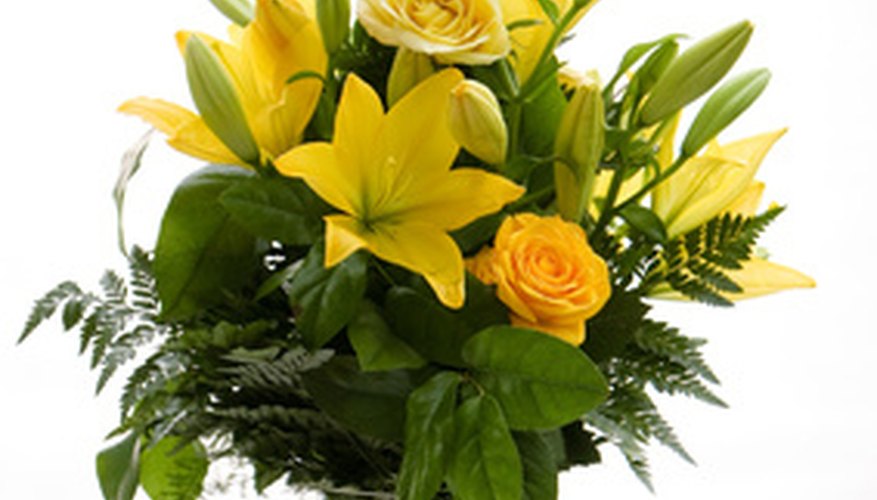 A shadow box is a frame with depth and a built-in glass front that is often used to display collectibles and memorabilia. Dried or pressed flowers add color to any shadow box design, whether you are honoring a special person, remembering an occasion or celebrating your garden.
Dried Bouquet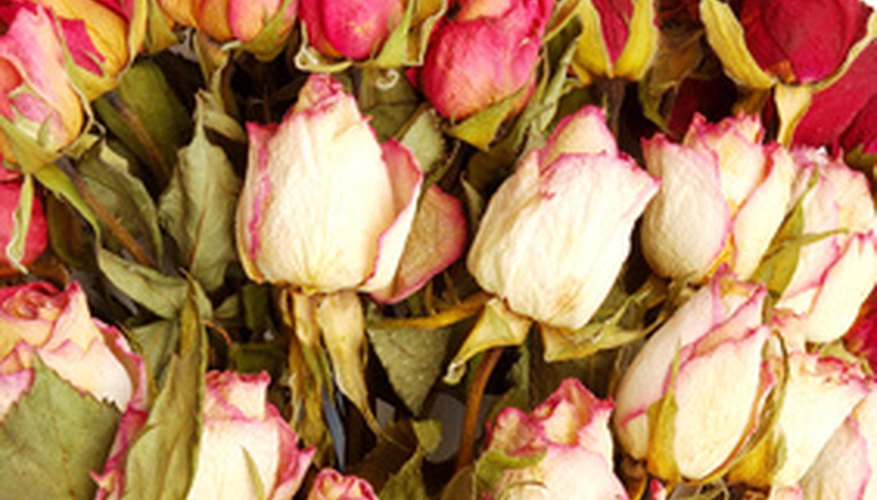 Showcase a bouquet of dried flowers in a shadow box to remember a special event or to decorate your wall. Hang a bouquet of wildflowers, your wedding bouquet or a centerpiece arrangement of flowers upside down to dry before placing it in the shadow box. Cool, dark basements or garages with good air circulation are prime choices for drying flower bouquets. Leave the flowers hanging for at least two weeks, longer if the blossoms are large. Spray the dried flowers with floral glaze to help preserve the color. Center the flowers in the shadow box against a doily or some other type of decorative fabric.
Pressed Flower Display
Attach pressed pansies to the inside of the glass section of a shadow box to create decorative and memorial wall art with dimension. Decoupage glue works to affix the pansies to the glass, and dries clear so as not to interfere with the rest of the shadow box art. Arrange the pressed pansies around the perimeter to create an enclosed border, or make a row of pansies with varying heights towards the bottom and on the top of the glass. Place photos and other memorabilia on the backboard inside the shadow box. The flowers will accent the trinkets while adding color to your memories.
Memorial Display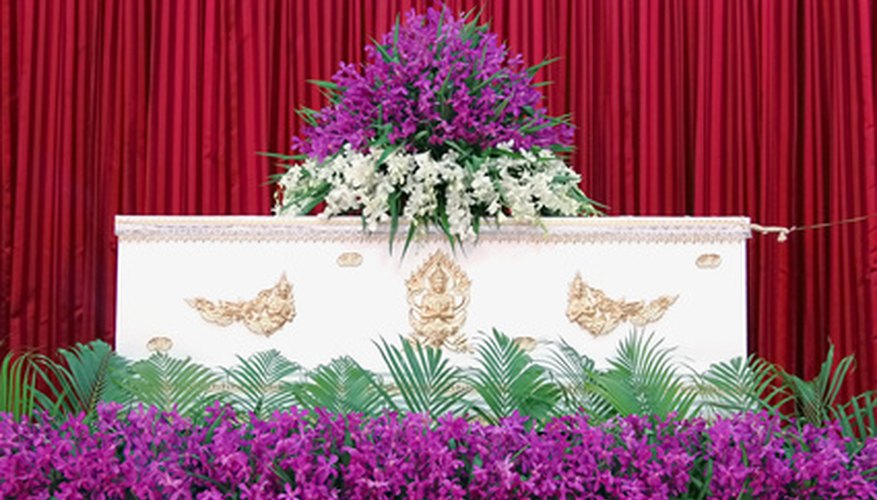 Create a memorial shadow box display to honor a loved one using dried flowers from their funeral. Dry the flowers in silica gel, spray them with floral glaze and use them as part of the display. Include photos, jewelry, gloves, medals and other small objects that are personal to your loved one.
Garden Display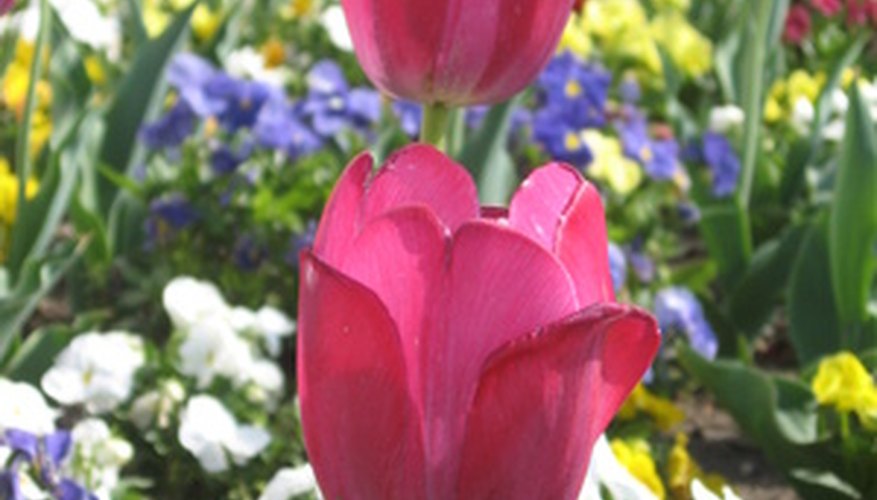 Make a shadow box display of favorite flowers from your garden to enjoy year round. Cut your favorites fresh from the garden as they bloom throughout the season. Dry the blossoms in silica gel after picking them, protect the colors with floral glaze and store them until your collection in complete. Arrange the flower blossoms inside the shadow box in a pleasing display with handwritten identification tags beneath each one.